ARTICLE
Fresh wave of urinal screens
10 August 2015
Waypoint Corporation are suppliers of the P-Wave urinal screen deodorisers in the UK and Southern Ireland.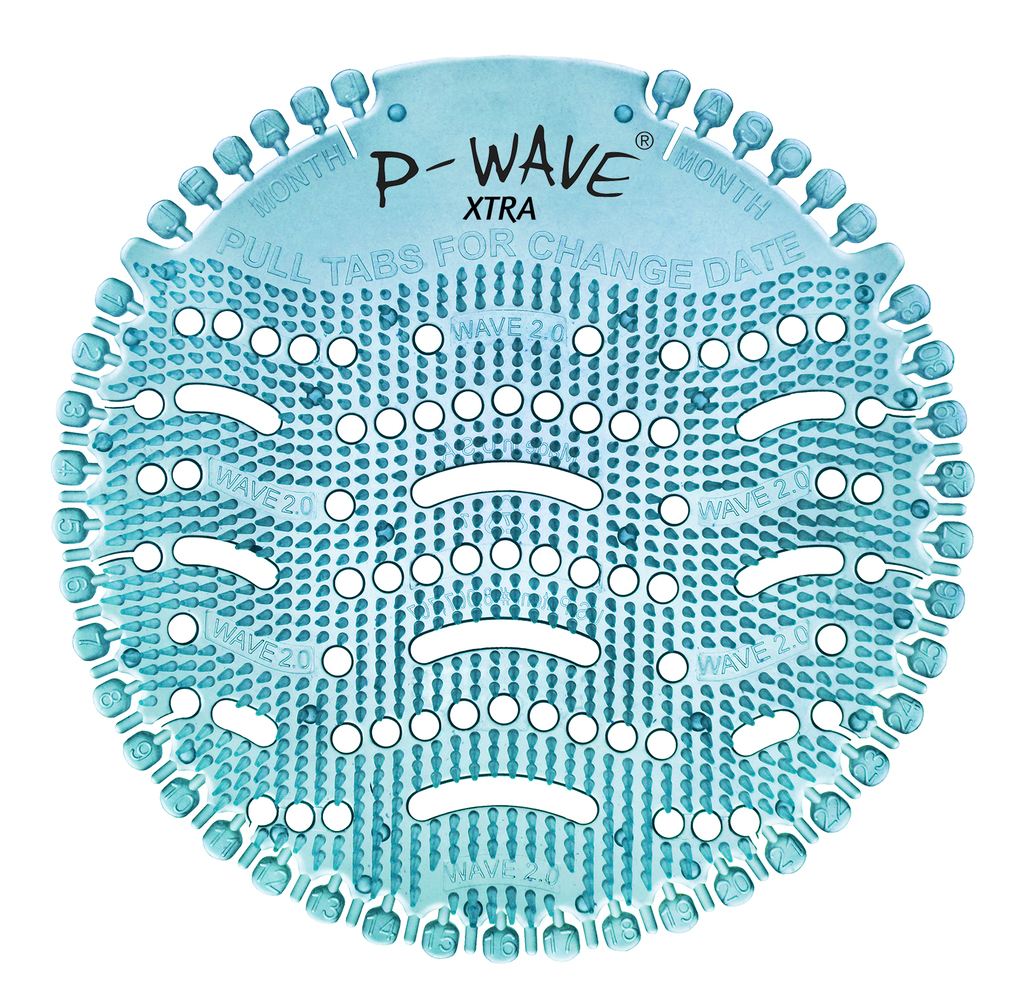 According to divisional director Dave Carson, P-Wave has been a huge success story with year-on-year sales growing at 30%. He adds that the product has "invigorated a sector that was dormant".
To build on this success, Waypoint is now launching the next version of the P-Wave: P-Wave XTRA, which contains extra fragrance and extra long protrusions to stop even more splash back. A clock system has also been introduced so that cleaning operatives can clearly see when it needs to be changed.
The P-Wave XTRA still has the added enzyme present in the original P-Wave to help control the bad bacteria in the drain, as well as the waves to stop foreign bodies going down the drain. Fragrances are available in mango, honeysuckle, ocean mist and spiced apple.
OTHER ARTICLES IN THIS SECTION