ARTICLE
Non-CLP classified range
24 April 2015
Ecolab has launched a high performing and safe range of building cleaning solutions called Maxx2.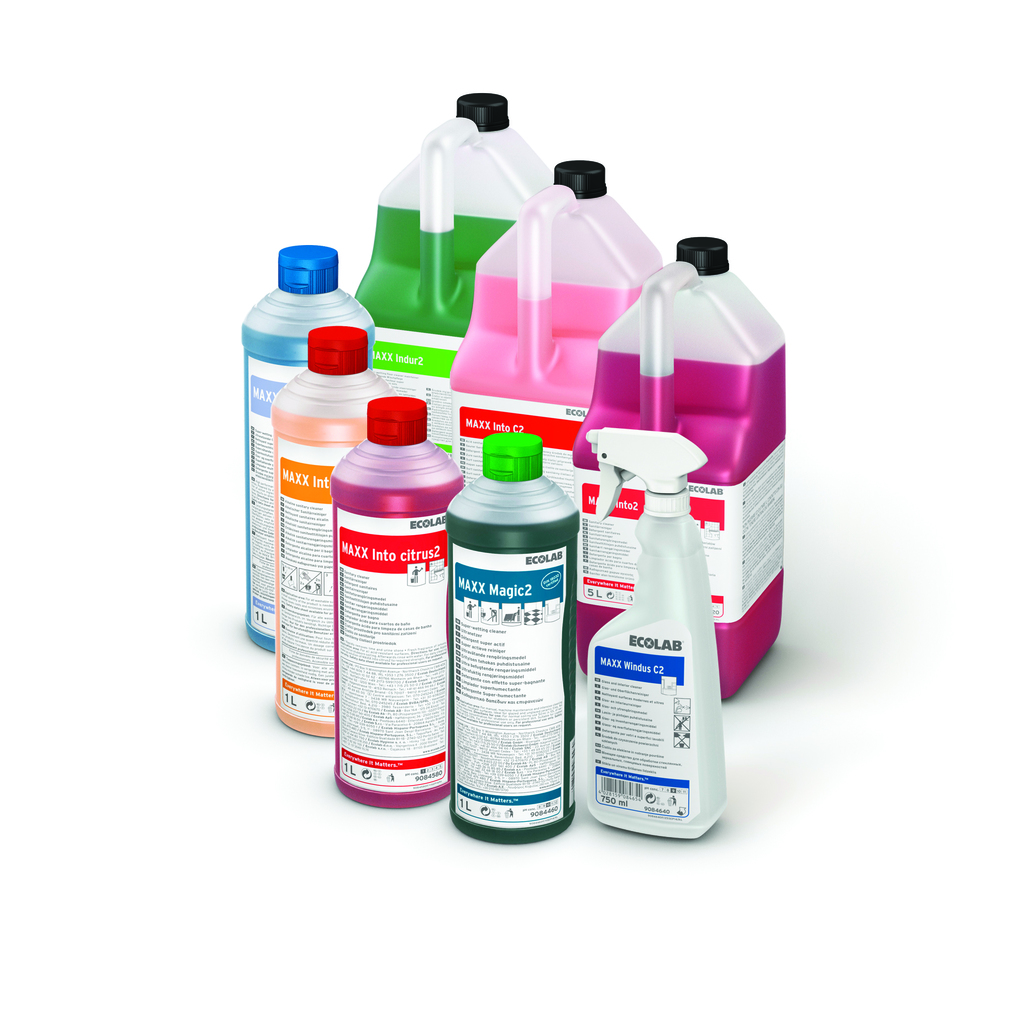 Ecolab developed the Maxx2 range to meet the needs of customers who require a safer cleaning solution under the challenging requirements of the global Classification, Labelling and Packaging of Substances and Mixtures (CLP) regulation, whilst not having to compromise on cleaning performance.
The regulation will come into effect in June 2015. The Maxx2 program is said to offer one of the highest performing non-CLP classified products available in the building care sector.
"We understand that, alongside recent regulations and directives, some of the key challenges customers face are maintaining cleaning performance and efficiency whilst managing the wellbeing of their staff," Brian Henke, senior vice president and general manager at Ecolab Institutional Europe, said. "The Maxx2 cleaning range considers customers' key challenges and improves the safety of their largest investment and asset – their team."
The Maxx2 range is used primarily in low concentration, therefore reducing overall cleaning costs, as well as packaging waste by up to 75%. As the products are non-hazardous in-use, there is no requirement for extra safety training, separate storage, additional personal protective equipment (PPE) or safety manuals.
OTHER ARTICLES IN THIS SECTION