ARTICLE
Sustainability benefits for national accounts
18 October 2018
Due to the rise in demand for environmentally conscious products and packaging, Jangro, the UK and Ireland's largest network of independent janitorial distributors, is now offering its national account customers the latest sustainability innovations as a core benefit.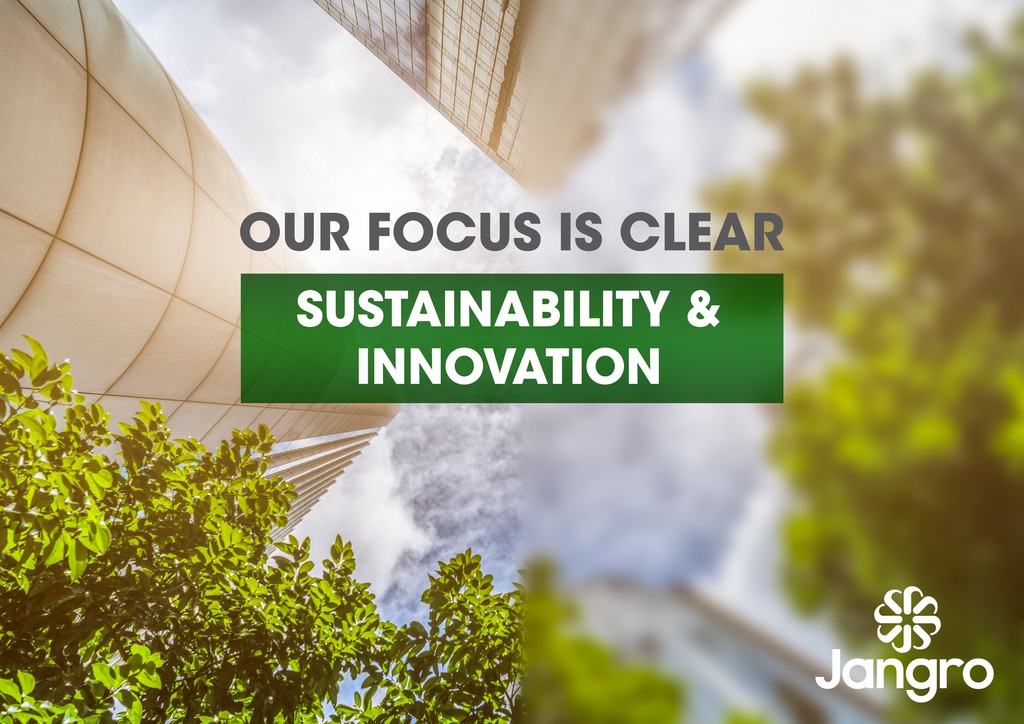 All products from Jangro have been comprehensively assessed with a low overall environmental impact in mind, from the raw materials used, to logistics, packaging and recycling. There is also a dedicated range designed to reduce users' carbon footprints. The Jangro Enviro Concentrates collection are high concentration and low dosage products, which minimise the amount of product wasted, and significantly reduce amount of plastic packaging sent to landfill.
Due to their superior buying power – there are currently 45 members in the network – Jangro is able to offer these sustainable, high quality cleaning products at consistent, competitive prices. Jangro can also help reduce customers' overall spend, by rationalising products required and building a smaller, and more cost-effective range for sites.
Jo Gilliard, CEO of Jangro, said: "Sustainability is an important issue for our industry, especially with the recent crackdown on plastic packaging. Supporting our customers to make sustainable choices remains high on our agenda, and so we are always innovating to offer high quality, more environmentally conscious products and packaging, without undue price increases."
Other key benefits of being a Jangro national account holder include:
A unique health and safety compliance solution called site manager, containing Safety Data Sheets, COSHH risk assessments and process risk assessment documents.
A high quality of service at all times. Jangro offers one point of contact, for ordering, invoicing, or any enquiries so there's never any confusion about who to speak to.
A state-of-the-art e-commerce ordering system that can integrate with big name ERP systems such as Sage, SAP and Merlin.
A budget management system, to keep track of funds and spending power
Access to Jangro's award-winning e-training platform, Learning Management Solution (LMS)
National coverage combined with a local, fast and reliable delivery service, thanks to the strategic locations of Jangro independent members across the country.
To qualify for a Jangro National Account, customers must have multi-sites across the UK and Ireland. For more information, or to apply, visit https://www.jangro.net/national-distribution, email c.hubert@jangrohq.net or call 01204 795 955.
OTHER ARTICLES IN THIS SECTION