ARTICLE
Sovereign has it covered
02 April 2014
Jangro has developed nine Sovereign floor care products.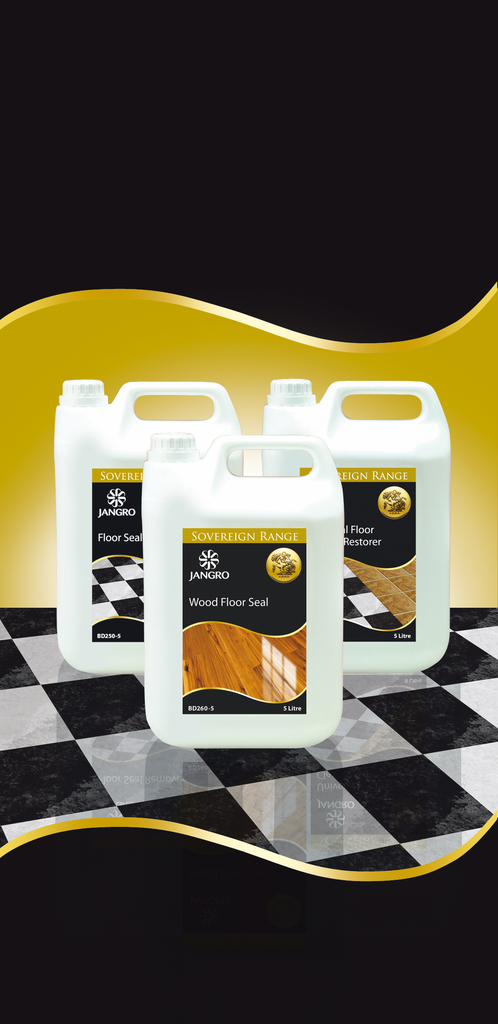 The range includes a wood floor sealer, a heavy duty floor polish, a gloss restorer, an undercoat/pre-sealer, a heavy duty satin floor polish, a universal floor cleaner restorer, a total floor treatment, a floor seal remover and a floor polish stripper.
Multi-task total floor treatment is a semi-permanent sealer and polish. Usually two coats on vinyl, lino, wood and stone gives full protection and eliminates scrubbing and stripping for two years.

Sovereign universal floor cleaner restorer is for hard floors and carpet, while floor gloss restorer contains high solids and when neat, provides instant gloss. Sovereign water-based wood floor sealer is a solvent-free and environmentally friendly heavy-duty floor polish that enhances wood colours. Sovereign floor seal remover fast deep cleanser removes multiple coats of floor polishes, solvent and water based sealers.
For a copy of the Sovereign floor care brochure visit www.jangro.net
OTHER ARTICLES IN THIS SECTION