ARTICLE
Carpet & upholstery care
09 February 2015
The HOST process from Host von Schrader is an all-in-one system that gets carpet clean and back in use immediately.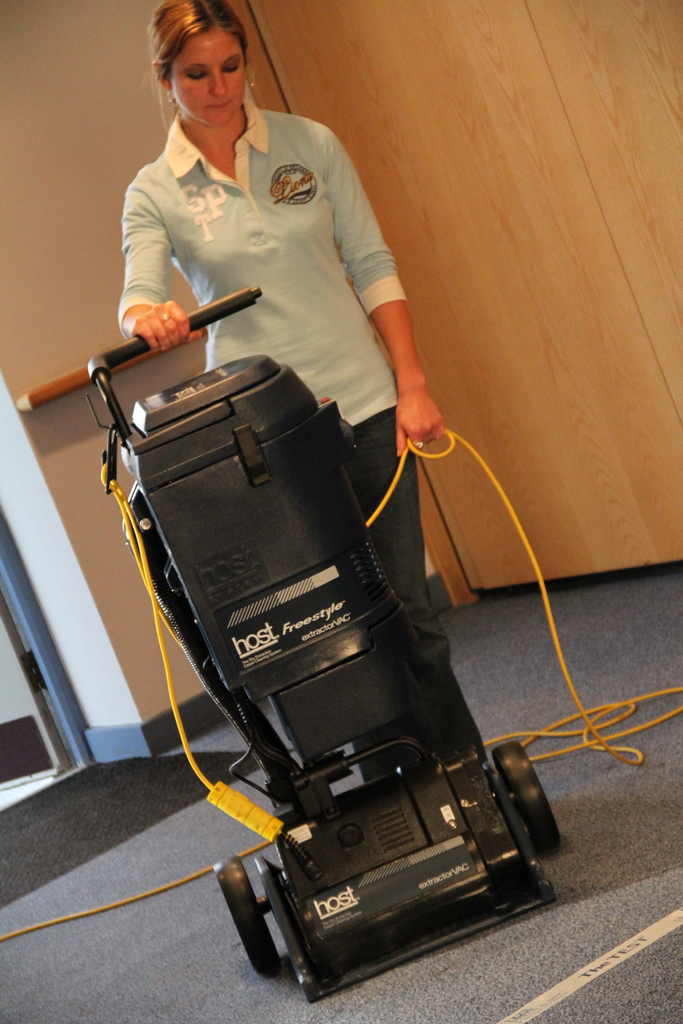 HOST SPONGES is a non-abrasive organic fibre moistened with water containing safe to use solvent and detergent. The company's Freestyle or Liberator machines thoroughly vacuum and pile lift the carpet. This important first process removes dry soil.
HOST SPONGES are applied and brushed through the carpet. This brushing action breaks up and traps any remaining sticky soil. Finally, the powerful vacuum removes the soiled cleaner. Carpets are ready immediately and moisture has been strictly controlled, with no mess and no drying time.
Von Schrader technology applies low moisture bubbles to carpets and upholstery. These bubbles are brushed through the material, releasing soil which is vacuum extracted. The ESPRIT cleans upholstery without over wetting, so there are no concerns over shrinkage, drying times or over wetting upholstery.
Stand E6
OTHER ARTICLES IN THIS SECTION