ARTICLE
Idiots on ladders contest
17 October 2014
With this year's Ladder Exchange (September 1st until December 31st) now underway, the Ladder Association is again asking for submissions to its Idiots on Ladders contest, which has the public send in the worst pictures of ladder use they can find, to show just how dangerous it can be to misuse a ladder.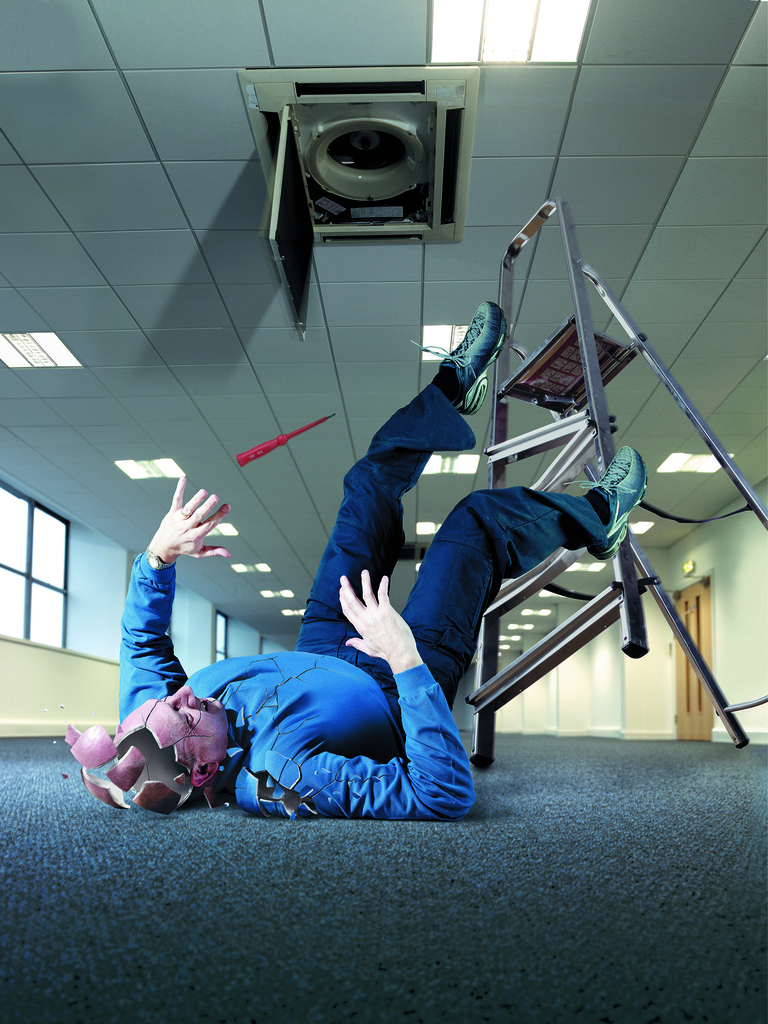 Idiots on Ladders is part of a two-pronged push to help ensure ladder users are safe. While the Ladder Exchange – which lets people trade their old, possibly dodgy ladders for safe new ones at a discount – takes unsafe equipment out of circulation, Idiots on Ladders looks at the role of people using the equipment.

The contest is held on the Ladder Association's Facebook page, where pictures sent in by the public are added to an album, and the one with the most 'likes' at the end of the Ladder Exchange in December is crowned this year's biggest Idiot on a Ladder.

To enter a picture, post it onto the Facebook page or email it to: michael.fern@ladderassociation.org.uk.

Cameron Clow, Ladder Association chairman, added: "We're devoting a month of the Ladder Exchange to promoting safe use so that everyone knows the guidance and training they need is available." He added: "Putting aside a few hours of a day can ensure you never wind up being an Idiot on a Ladder."

Tips on using ladders – from inspections to using them at work and in the home – are also available from the Ladder Exchange website at ladderexchange.org.uk.
OTHER ARTICLES IN THIS SECTION