ARTICLE
Two carpet cleaning machines in one
14 August 2014
Two new TASKI machines from Diversey Care simplify carpet cleaning by enabling interim encapsulation and deep extraction capabilities in a single design.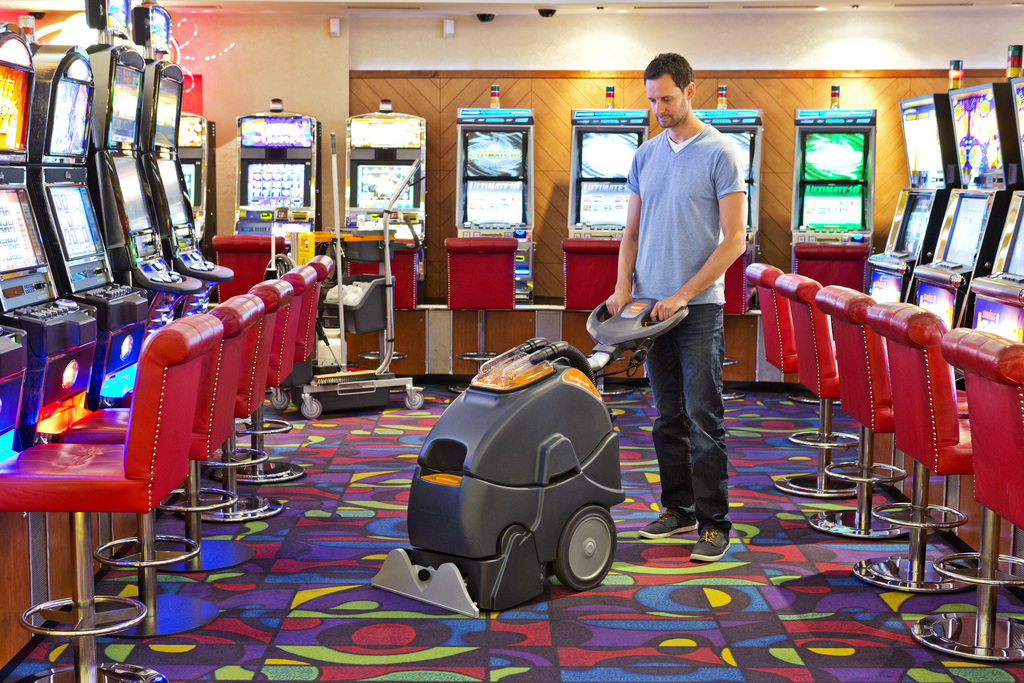 The new TASKI procarpet 30 and TASKI procarpet 45 remove the need to purchase separate machines for these two critical carpet care tasks, saving capital, supply chain and storage costs. The advanced design of the machines ensures they are simple to use, promote productivity and offer lower total cost of ownership while delivering impressive performance and results.
The new encapsulation function supports fast and efficient intermediate carpet care. Operators add the all-new formulation TASKI Tapi Shampoo to the built-in solution tank. The machine is then run back and forth over the carpet in its encapsulation mode to apply the solution and agitate the pile so that the product can reach the soiling more easily. Soiling is broken down and captured by the product which dries quickly to form a powder which is picked up using a conventional vacuum cleaner.
When deeper cleaning is required, the TASKI procarpet is switched into its extraction mode using a button on its console. A suitable product from the extensive TASKI Tapi range is added to the tank and applied to the carpet as the machine passes over. Agitation promotes soil breakdown and ensures penetration of the product into the pile to reach and remove even deep soiling. The machine's suction pick-up mechanism extracts the soiled solution and the carpet is left to dry.
The TASKI procarpet 30 incorporates a 30 litre tank and a 30cm mechanism which makes it suitable for small to medium carpeted areas. For medium to large carpets the TASKI procarpet 45 has a 45 litre tank and 45cm working width.
OTHER ARTICLES IN THIS SECTION