ARTICLE
Autonomous scrubber dryer
26 February 2020
The Nilfisk Group was founded ​on a vision of producing and selling products of the highest quality worldwide and, for more than 100 years, the company has adapted to the changing needs of markets and customers with innovative products and solutions.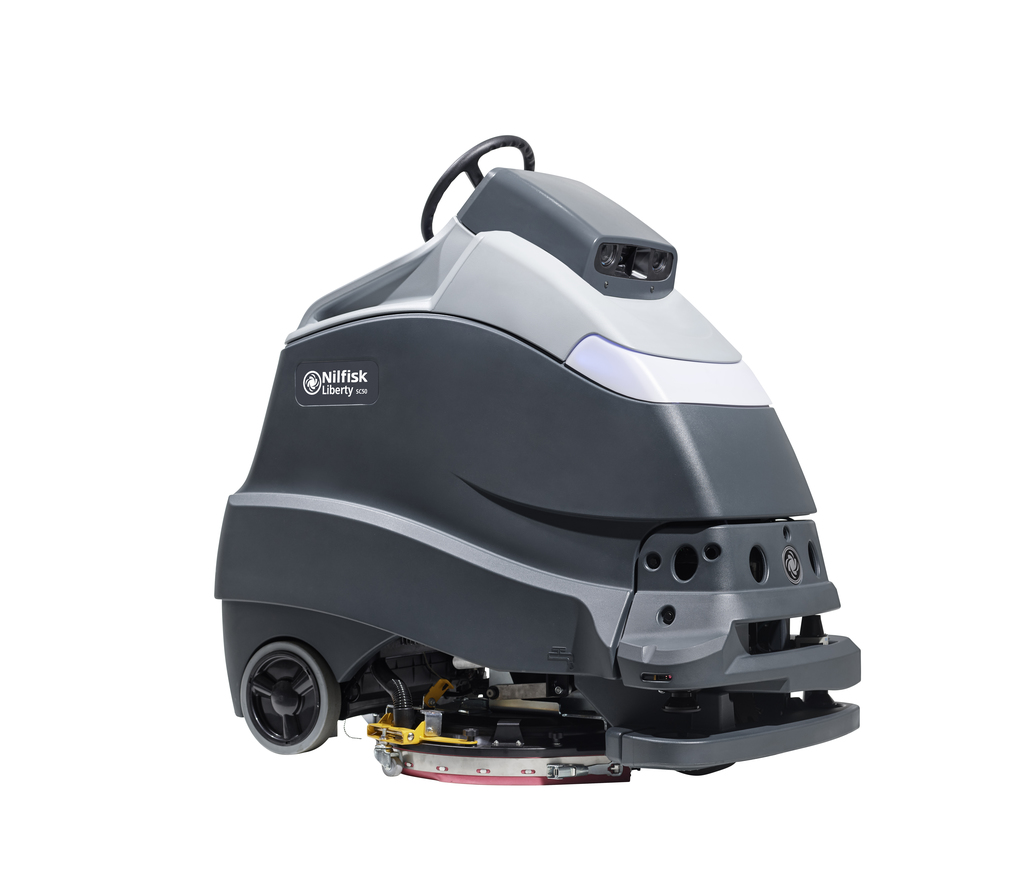 This vision is delivered by the Liberty SC50 autonomous scrubber dryer that will be physically demonstrated on Nilfisk's stand.
The Liberty is designed to bridge the gap between traditional human operation and the next generation of autonomous cleaning equipment. Utilising advanced sensors and powerful image interpretation technology the Liberty SC50 can map sites, plan operational routes and independently execute a floor cleaning route all with minimal operator training and maximum safety.
The unit operates in three modes, Copycat; which performs a single manual ride through and then flawlessly replicates the cleaning path every time. Fill-in; which sees the unit ride once around the perimeter of the cleaning area and then figure out how best to clean the rest. Manual; allows you to operate the Liberty SC50 as you would any other scrubber dryer, delivering ad hoc cleaning with ease.
Also, on display will be the SC3500 ride on scrubber dryer, part of the GO-line range which was developed as a result of the clear split in the market between those requiring a basic scrubber dryer and those looking for added value solutions including automation.
The Nilfisk SC3500 ride on is therefore a competitively priced, robust cleaning machine with a scrubbing width of 710mm and a working speed of up to 6 km/h allowing large areas of floor to be cleaned quickly and effectively. The unit features 110 litre solution and recovery tanks ensuring that fill ups are kept to a minimum and downtime is reduced.
The cleaning and drying performance mean that floors can be cleaned in one pass, leaving them dry and slip free. A double brush pressure setting, of up to 50kg, can be activated for tough areas. The unit also features a quick coupling device for water filling making it easy to fill and drain the solution tank.
Interested parties are warmly invited to visit the Nilfisk team on stand who will be pleased to assist you.
Stand C01
OTHER ARTICLES IN THIS SECTION