ARTICLE
Green cleaning comes of age
12 May 2014
Over recent years businesses in general have become increasingly pressurised into moving to more sustainable alternatives. Care Homes have recently begun to adopt a more environmentally conscious approach. Mark Jankovich, CEO of Delphis Eco, charts their progress.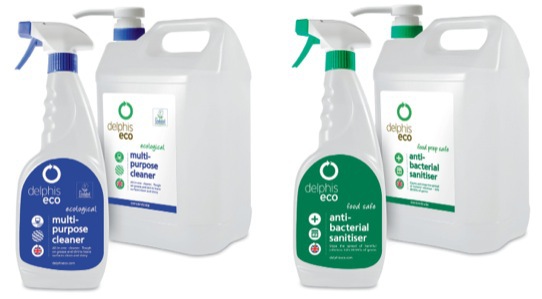 The progress of green options in care homes has been huge, with the majority now adhering to strict environmental policies as they embed sustainability throughout the service. Many of these initiatives have centred on energy efficiency such as eco friendly light bulbs, or recycling more waste.
However, there are many other ways in which they can further enhance their green credentials. One of these is the increasingly popular option of switching to green cleaning chemicals.
This trend is due to the raised awareness of the huge benefits that using green chemicals can have in terms of health and safety in the working environment. The chemicals are non-fragrant and generally not classified when in their ready to use state.
This is especially important when considering that the cleaning industry takes 50% more sick days off than any other industry. Many result from the chemicals used, most notably affecting asthma and headaches. The opportunity therefore to maximise the health, and therefore productivity of the employee is critical.
This health and safety benefit moves beyond the cleaners to the residents in care, many of whom are affected by the fumes and fragrances given off from cleaning chemicals. Volatile Organic Chemicals (VOCs) in fragranced cleaning products are the number one cause of allergic reactions in second hand users of chemicals, with symptoms including eye, nose, and throat irritations, nausea, forgetfulness, loss of coordination, and asthma. Based on this information, Health Care Without Harm advised all healthcare facilities to adopt a fragrance-free policy.
There are also wide ranging benefits from using environmentally friendly cleaning chemicals. First, we can state that using products such as ours at Delphis Eco will help homes reach carbon footprint reduction targets.
Furthermore, all our chemicals are fully biodegradable, meaning that when they enter the water course after use they will be broken down and pose no threat to aquatic life, unlike the petrochemical alternatives, which take much longer to break down and could eventually end up in the food chain and potentially end in human consumption.
There are however stigmas that continue to affect green cleaning chemicals. The two most common are that they don't work and that they are more expensive. I cannot speak for all companies who claim that their cleaning chemicals are green, but from our perspective, both these statements are entirely false.
The EU Ecolabel accreditation is the premier European award for ecological products and is recognised across all 27 EU member states. Delphis Eco achieved a success rate of 92%t and in doing so became the first chemicals' company in the UK to gain EU Ecolabel accreditation.
More expensive? Historically that was true but more recently the cost of green chemicals has started to sit alongside that of regular chemicals in like for like comparisons.
However, there is a cost saving to be had. For example, the cost of a regular 750ml trigger bottle of cleaning chemical is typically £2. We at Delphis Eco opt to sell products in their concentrated form for the end user to dilute. Through this method, a trigger bottle can cost as little as 15p, with 166 750ml bottles coming from one five litre concentrate bottle. A recent cost in use study revealed a 47% annual saving to be had.
The switch to green cleaning chemicals is one that is as simple as switching a light bulb - and the benefits are far more wide ranging.
OTHER ARTICLES IN THIS SECTION