ARTICLE
We have reached the Sustainability Tipping Point!
02 December 2014
"Since our last article in June it seems the world has moved on in so many ways and is now passed the tipping point where we are all participating in some way to try making the world a better place," Delphis Eco reports.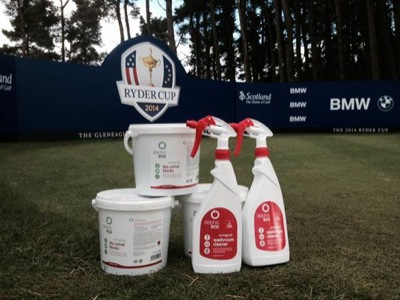 Flash to Bang! After taking over Delphis Eco in 2008 getting people to have a conversation let alone listen to the options available to help their businesses operate more sustainably was a very long and painful process. Distributors didn't want to stock us, we gave months of samples away to prove that genuine eco products do work and don't cost double the price.
Wow how things have sped up! We recently had a 15 minute long meeting with a large university where they said "we like our current chemical supplier, like the rep, like their prices and service but they are not green and that's what we want the most. We know green products work, we know they are in line on price so it's yours, make it happen".
Take Up! Obviously 'tree huggers' were the first to genuinely look at changing light bulbs, water consumption, recycling and the quality of cleaning products they use. We've just been awarded the sole supply to Exclusive Contract Services who are using Delphis Eco for their high profile supermarket client across their 142 stores. Eco products work across the board, they are just not being used widely enough, but it's happening.
Lastly, there is no turning back when we see the great work the Sustainable Restaurant Association, Green Tourism, People & Planet, Trip Advisor etc are doing. They have huge followings with multitudes of companies aggressively competing for their sustainability awards.
2014 has seen the irreversible entrenchment of sustainable thinking and behavioural change amongst corporates and individuals. We are beyond the tipping point, all that remains is for every one of us to make it mainstream in everything we do.
OTHER ARTICLES IN THIS SECTION