ARTICLE
Wipe withstands food demands
27 March 2014
Chicopee Europe, a division of PGI, has developed the DuraDry cleaning wipe.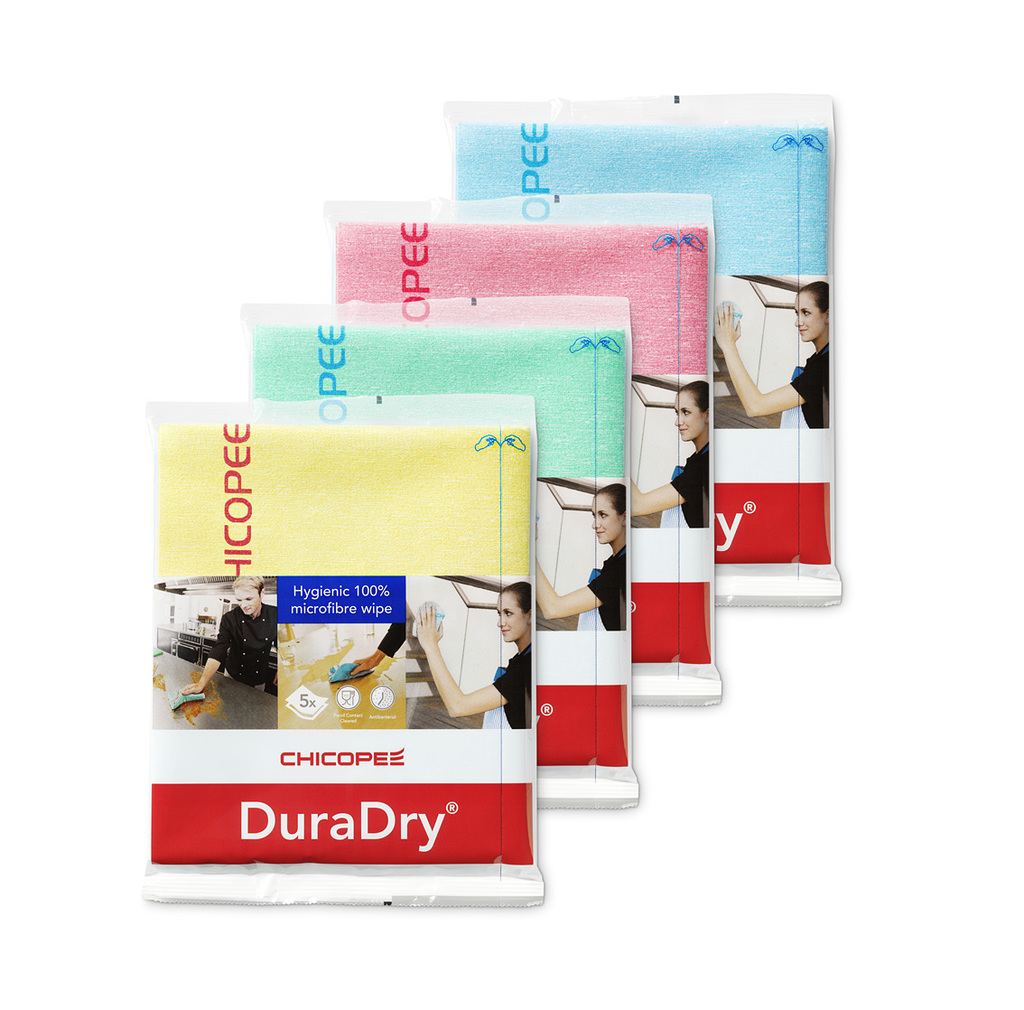 Its 100% microfibre blend fulfils the standards for hygienic cleaning, and the splittable fibre construction provides more surface area with which to clean.
Even wet, DuraDry absorbs an impressive amount of moisture and as it offers a 'dry-at-once' streak-free clean, is suitable for use on stainless steel (Inox), glass or mirrors. Its durability means that DuraDry can withstand the demands of the Food Service industry. Offering value for money, it can be washed up to 365 times and still retain its cleaning capabilities and hygienic performance.

DuraDry has Food Contact Clearance (FCC) from a leading German test institute and fulfils HACCP standards for safe cleaning. It is safe to use in all food preparation areas and will not transfer contaminants, even when it comes in direct or indirect contact with food. The wipe's antibacterial properties are said to significantly restrict bacterial growth.
OTHER ARTICLES IN THIS SECTION