ARTICLE
Banish bacteria with microfibre
21 April 2016
Chicopee, the brand of specialty cleaning wipes materials from PGI Nonwovens, will be showcasing its patented short term use microfibre products, including Microfibre Light, at ISSA/INTERCLEAN Amsterdam.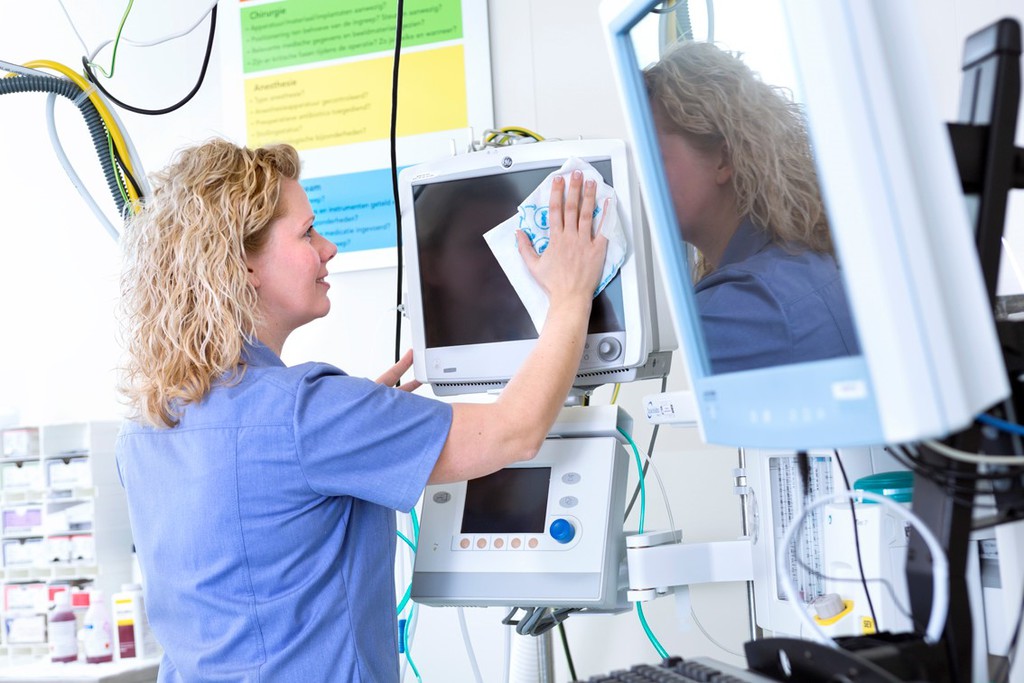 Traditional hospital cleaning cloths and wipes have been shown to potentially spread over 30 per cent of the germs they pick up to the next surface to be wiped. Even freshly laundered they pose a serious cross-contamination risk. A study published in the American Journal of infection control found that 93 per cent of laundered microfibre cloths still contained dangerous levels of bacteria, after washing.
Designed specifically for short term use, Chicopee's Microfibre Light, is manufactured using high grade 100 per cent microfibre. With Chicopee Microfibre Light, the need to launder is removed, which not only eliminates the cost of using an external laundry contractor, but also cuts the risk of cross-contamination, the company says.
Acting like a magnet Microfibre Light has positively charged fibres to attract negatively charged dirt, dust and bacteria, physically removing and trapping them in the cloth until it is rinsed, rather than just killing them. With some bacteria, such as Clostridium Difficile (C.diff) practically immune to most cleaners, removal is a better option than attempted eradication.
External certification has confirmed that Microfibre Light cloths remove 99.99 per cent of bacteria from surfaces, transferring zero per cent to a second surface.
Additional Chicopee Microfibre products on show will include the new Fluid Floor Cleaning system, and short term use Microfibre Mops as well as the SUDS dispensing system, which allows you to create your own wet wipes on site.
Stand 01.505
OTHER ARTICLES IN THIS SECTION