ARTICLE
Licenced to practice
10 February 2014
The UK Nilfisk sales team are undergoing individual training to achieve the BICSc CPSS qualification.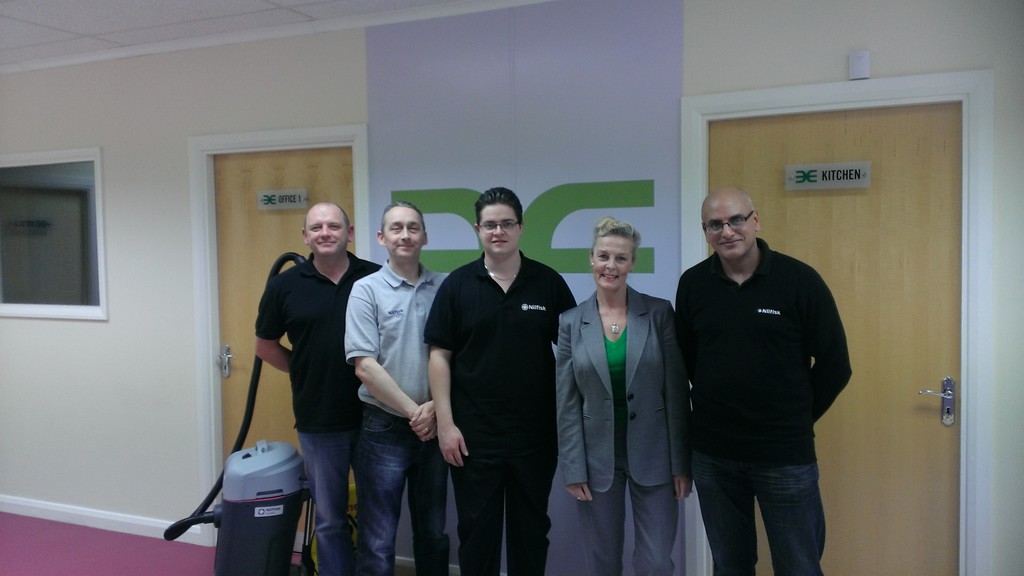 The Cleaning Professionals Skills Suite (CPSS) contains three mandatory education units which cover chemical competence, safe equipment use and the storage of equipment and materials. The qualification is designed to ensure the safety of operatives, building users and the sustainability of the facility. The national qualification will see all members of UK Nilfisk sales team as 'licenced to practice'.
The unprecedented decision to train all members of the field sales team was taken by Nilfisk's senior management team as a demonstration of their investment in both employee development and the competency level of customer service that the team provides to commercial and industrial markets.
Sales director Leigh Mason said: "The training has widened the experience of the team, bringing them closer to their customers' needs and therefore improving the standard of the support they provide in the field. Each member of the team will be awarded a MU card and BICSc membership for 3 years."
OTHER ARTICLES IN THIS SECTION