ARTICLE
Disposable kitchen cloth
07 February 2014
New to the Tork range is a soft and absorbent disposable cloth designed to take the place of kitchen towels.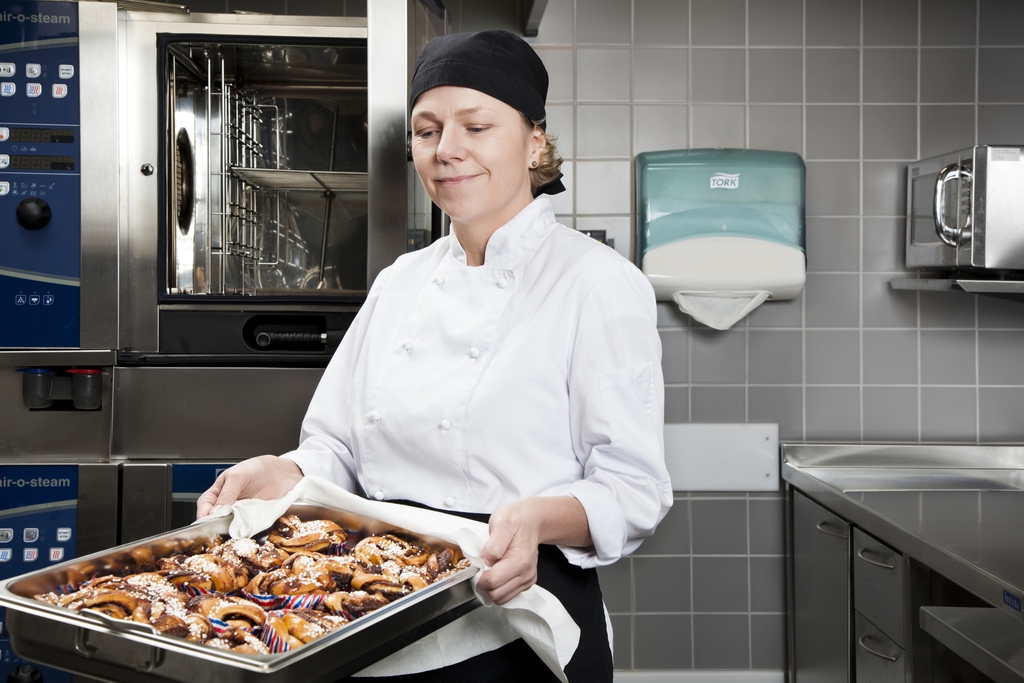 Tork Kitchen Cloth can be used for all tough food service tasks such as scrubbing surfaces and cleaning up greasy spills.
"It also contains cotton fibres which gives the cloth a softer, more textile feel than other disposable cloths," SCA's Steve Belcher said. "And the thickness of Tork Kitchen Cloth protects the hands from heat, which makes it perfect for any kitchen environment."
Tork Kitchen Cloth, which is food contact approved for wiping, is dispensed from the W4 wall-mounted Tork Performance dispenser which is available in either a red/smoke or white/turquoise housing.
The strong plastic casing of the dispenser protects the wipers from contamination before use and the cloths are presented one at a time to prevent over-consumption and reduce the risk of cross-contamination.
OTHER ARTICLES IN THIS SECTION