ARTICLE
Mobile recycling bin on the move
21 January 2020
New from Leafield Environmental is the EnviroGo, a range of recycling bins that make waste segregation at source an even easier proposition.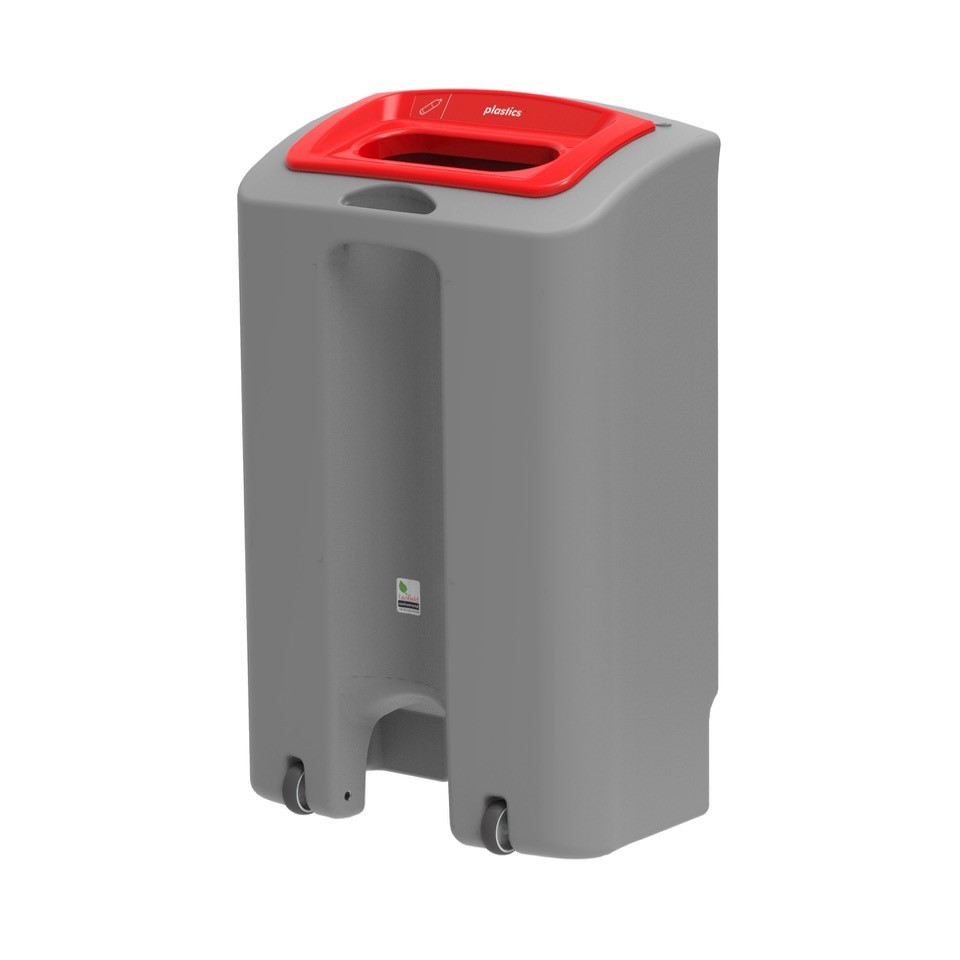 The distance between the place where recyclate is generated and that from where it is collected can be substantial. Mixed recyclate may be manageable but glass or paper weigh heavy and is not easy to transport.
The EnviroGo is designed to address this problem by having a front, moulded-in handle and two non-marking wheels that provide mobility and manoeuvrability, removing the need for carrying heavy sacks to a point of disposal.
Slim enough to stand back against the wall in corridors and open offices, yet with a 90 litre capacity with a bag (or 63 litres with a plastic liner), the durable, rotationally moulded EnviroGo stands some 970mm high, ideal for ergonomic efficiency. A tilting sack frame enables quick and safe bin maintenance.

Each EnviroGo comes with an A3 signage kit for promotional use or to highlight the waste stream. WRAP colour coded apertures and labelling ensure that no-one is left in any doubt as to what waste stream is being collected in each bin.
Segregating waste into recycling streams can save money and even be a profitable move. EnviroGo's mobility can make that move easier.
OTHER ARTICLES IN THIS SECTION