ARTICLE
Hillside culverts cleared to reduce flood threat
26 February 2019
The threat of flooding faced by a community in a Welsh mountain valley is being greatly reduced by a culvert clearance programme carried out by Lanes Group plc.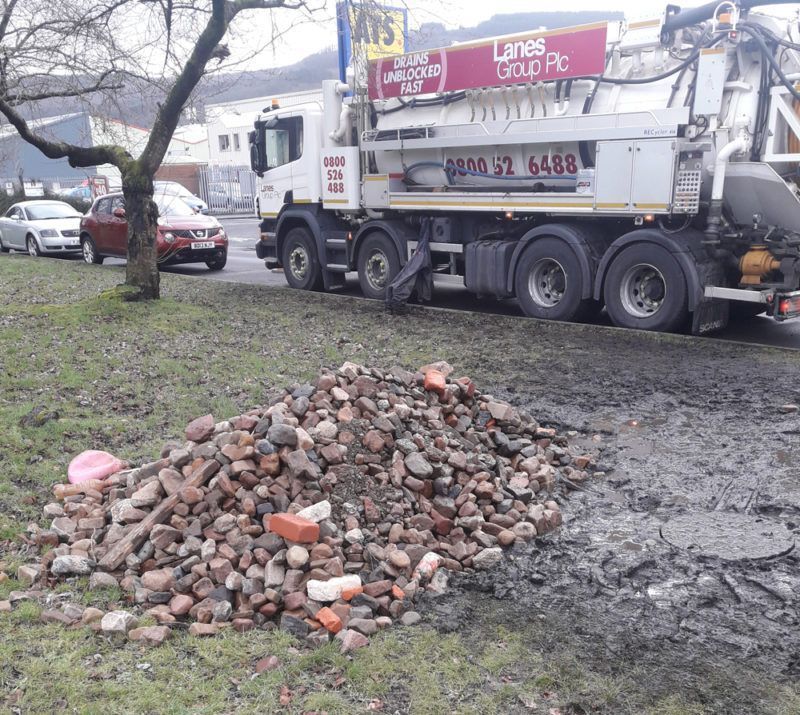 The drainage specialist has been commissioned by the county borough of Rhondda Cynon Taf to carry out the surface water drain and culvert cleaning work in and around Cwmbach, near Aberdare.
Debris washed down the mountainside and into the culverts during periods of heavy rain and snow melt had greatly reduced the capacity of the culverts, increasing the risk of flash flooding.
Drainage engineers from the Lanes Cardiff depot have worked closely with the county borough's own asset maintenance teams to remove and dispose of many tonnes of silt, stones and large boulders.
Specialist drainage vehicles have been playing a key role in ensuring the culvert cleaning work can be carried out as quickly, safely and sustainably as possible.
Kyle Burgess, area development manager at Lanes Cardiff, said: "Our ability to deploy the right combinations of advanced water jetting and vacuumation machines has supported the effectiveness of this culvert cleaning programme.
"However, due to the nature and location of the culverts, we have also had to carry out multiple confined space entries, using strict safety procedures, to remove debris, including boulders by hand."
The three-month programme, coordinated by the county borough, has resulted in the systematic cleaning of drains and culverts ranging from 100mm to 1200mm in diameter.
Lanes has deployed a recycler jet vac tanker as well as a standard jet vac machine to carry out the water jetting and vacuumation work.
A recycler unit can filter and reuse its water, allowing it to stay on station for longer without refilling its tank, increasing productivity by up to 68 per cent.
OTHER ARTICLES IN THIS SECTION