ARTICLE
Plastics range uses minimal resources
02 October 2018
Visitors to the Cromwell Polythene stand (5P32) at RWM 2018 had the opportunity to obtain a sample black refuse sack from its newly improved LowCO2t range.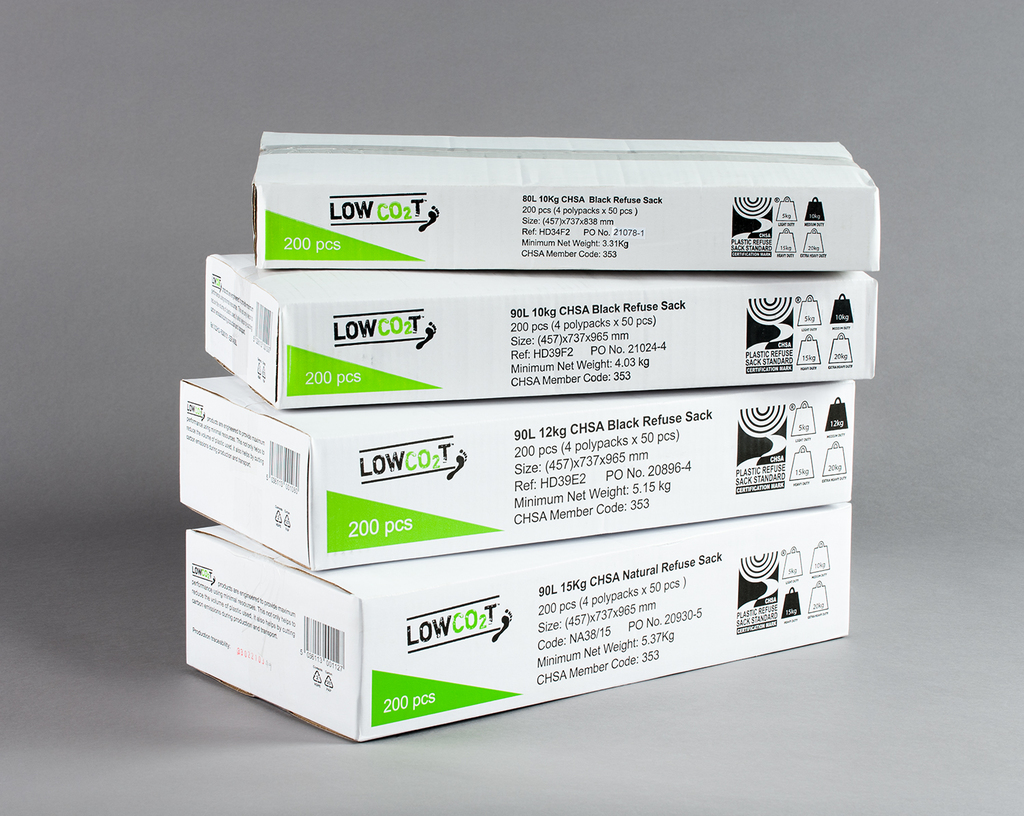 This lighter, cost effective, more environmentally-friendly plastics range was a key feature of the stand display, at a time when there is heightened public focus on the responsible use of plastic.
The LowCO2T range, made from 97% recycled material, includes disposable aprons, laundry bags and several varieties of refuse sacks – offering maximum performance, using minimal resources. Since the lightweight products require less material to achieve the same performance standards, they come packaged in smaller cartons. This means the volume of plastic used is minimised, as are the carbon emissions during production and transport. Less storage space is required too.
Cromwell Polythene supplies products consisting of high recycled content, which are recyclable, reusable, or compostable. Its kerbside and multi trip recycling bags, as well and its compostable food waste caddy liners, were also on prominent display.
Responsible use of plastic was also the theme of a talk given by Cromwell Polythene's managing director, James Lee, on the first day of the show, entitled 'Time to stop bashing the plastics.'
James Lee said: "We risk burning through more of the planet's resources if we revert to alternative heavier packaging such as glass or paper. A typical truck load of glass jars weighs 19 tonnes more than the plastic equivalent. The energy used and associated emissions means that paper bags have a global warming potential four times greater than a single use plastic bag, and recycling paper uses 91% more energy than plastic.
"Used responsibly, plastic can save resources but it is vital that re-usability, recycled content, and recyclability be designed into plastics, and unnecessary waste designed out. The problems of plastic litter and marine pollution are very real and need tackling. However, they are the result of littering or poor waste management infrastructure, leading to the leakage of valuable resources, the problem of littering is not something inherent in the material itself."
OTHER ARTICLES IN THIS SECTION