ARTICLE
New supplier agreement in Dubai
25 February 2019
Dudley Industries has announced a supplier agreement with Queenex in Dubai, whose primary business activity is the manufacturing and distribution of tissue products.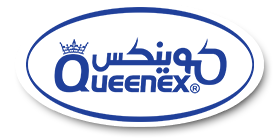 This partnership sees Queenex serve their market primarily with the new Autocut Paper Towel Dispenser.
This dispenser provides a hygienic hand drying solution. It detects the movement of a hand underneath the unit and then it dispenses a portion of new paper towel whilst automatically cutting it to release it. This provides a truly hygienic hand drying solution as users only need to touch the paper they are presented with. Battery operated, it provides flexibility for positioning within a washroom; whilst the stylish cover protects the consumables from dust and moisture.
"This supplier agreement with Queenex starts an exciting new chapter for the distribution of our hygiene products in Dubai," Tina Bowden, sales manager at Dudley Industries, said. "This new product demonstrates our commitment to quality and innovation throughout our product development and we believe Queenex are perfectly placed to deliver this product to their market through their expertise and reputation."
OTHER ARTICLES IN THIS SECTION