ARTICLE
Twin toilet roll dispensers
27 February 2019
Toilet paper dispensers present a convenient and secure means to provide toilet paper within washroom cubicles, explains Dudley Industries.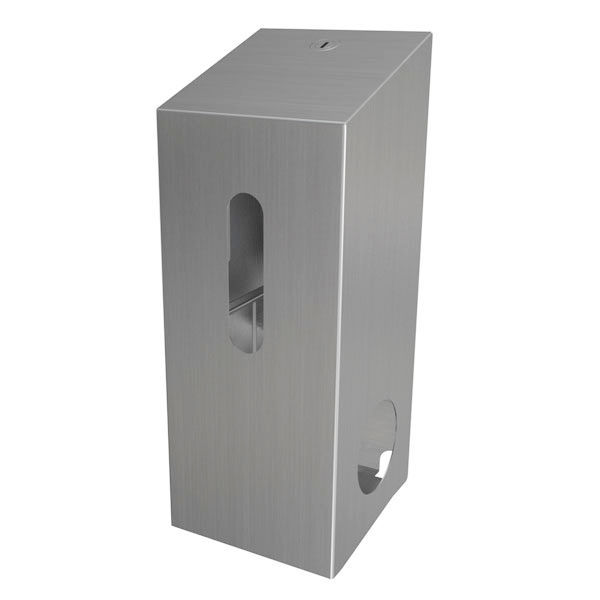 "Whilst this might sound like we are stating the obvious there are a surprising number of washrooms that seem to fail on this basic provision," the company continues.
The Workplace (Health, Safety & Welfare) Regulations 1992 states that 'Toilet paper should be provided in a holder or dispenser,' meaning it's an absolute necessity to provide toilet paper in commercial washrooms.
There are many different ways to provide toilet paper, from a simple bracket that holds a single roll through to super stylish dispensers that house technology that actually monitors the amount of tissue used.
Twin toilet roll dispensers, such as the Classic 2 Roll Dispenser, are a favourable option for busy washrooms as double roll dispensers always ensure a spare, securely stored roll is available for users.
Manufactured to hold two cored rolls instead of just one, a double toilet roll holder is able to hold a sizeable amount of toilet paper. The spare roll is held within the internal bracket to ensure the roll in use can flow freely and then simply drops into place when needed.
In addition, dispensers that hold a spare roll do not need to be replenished as often, reducing the pressure on your cleaning and maintenance teams. All of Dudley Industries' toilet paper dispensers feature a viewing window to allow the fill level to be easily ascertained, reducing the time spent unlocking and relocking the units.
The Classic 2 Roll Dispenser is ideal for most washrooms. For more premium locations the Platinum 2 Roll Toilet Paper Dispenser will help add a touch of class to your washroom environment. The Platinum Range also incorporates a clear lacquer that helps prevent fingerprint marks from showing.
When it comes to choosing the right double toilet roll holder for your washroom it's important to consider that metal dispensers can help to prevent vandalism and protect the contents from moisture and water splashes in the washroom environment, as well as seamlessly blending in with most washroom decor.
All of Dudley Industries' dispensers are manufactured using high quality steel or stainless steel which ensures units are attractive as well as functional due to their sleek design and robust nature.
OTHER ARTICLES IN THIS SECTION