ARTICLE
Handheld vacuum cleaner
24 June 2019
Kärcher has launched professional handheld vacuum cleaner the HV 1/1 Bp, putting the power in your hands.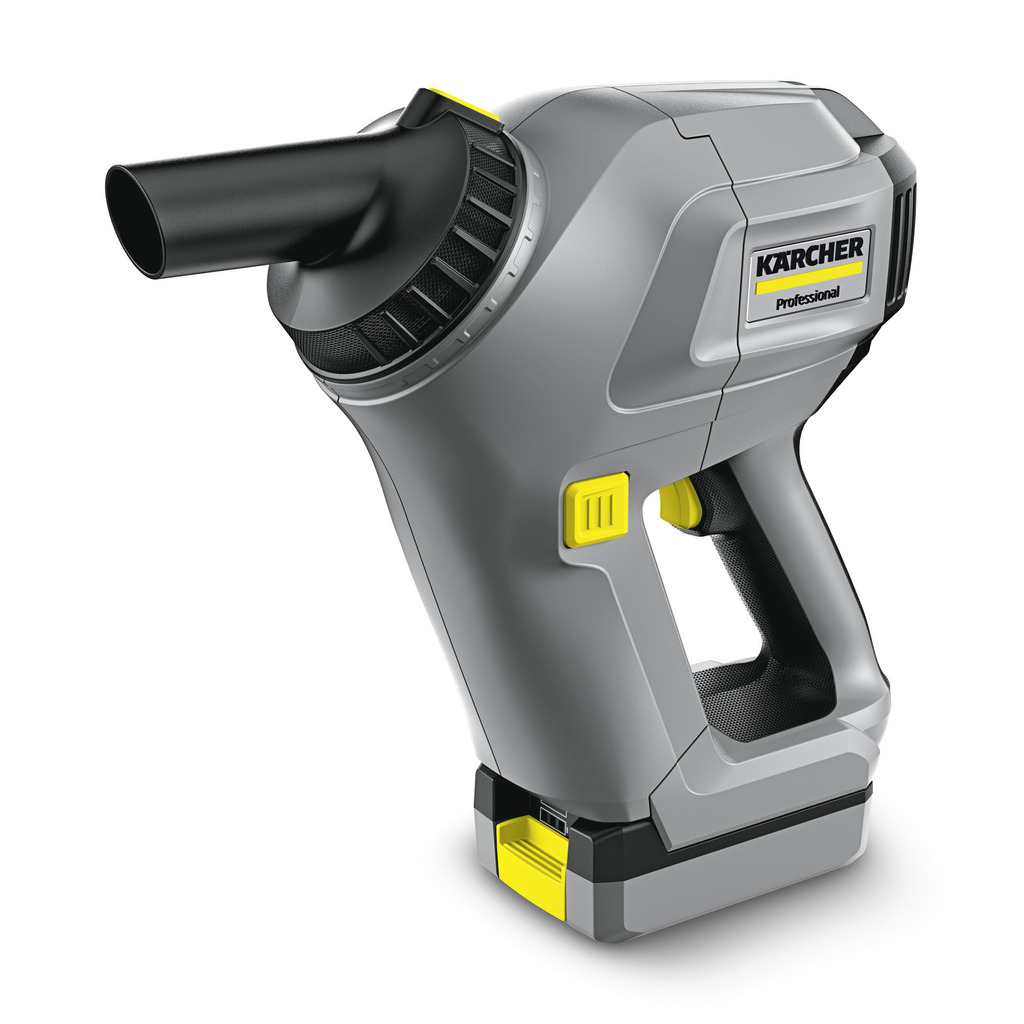 Compact, durable and cordless, Kärcher's HV 1/1 Bp handheld vacuum cleaner is suitable for a range of portable cleaning jobs, whether valeting a vehicle, cleaning an office or tidying up after building maintenance.
It combines portable high cleaning performance with a saving of up to 25% work time with no need to plug or unplug the device. Its powerful suction, interchangeable battery and easy-to-empty container make this machine not only convenient to use but a portable cleaning ally.
With a nominal power of 115W, an air flow rate of 33 l/s, and lightweight design at only 1.8kg, the HV 1/1 Bp enables users to reach even the tightest of spaces in lifts and stairwells to get those cleaning jobs done quickly and effortlessly. The cordless design eradicates any chance of a trip hazard while the 18V lithium-ion battery delivers a run time of over 30 minutes in eco!efficiency mode, which also reduces operating noise.
The Kärcher HV 1/1 Bp easily cleans under objects or furniture without needing to rearrange the room and can be quickly changed from handheld cleaner to upright floor tool to thoroughly remove dirt and dust from all areas of the building.
Available accessories include: crevice nozzle, suction tubes, floor nozzle, upholstery nozzle, flexible suction hose and a handy carrying strap.
OTHER ARTICLES IN THIS SECTION