ARTICLE
Don't sweep pest control issues under the carpet
05 September 2018
It's more important than ever to be protected professionally when it comes to pest control in the cleaning and maintenance sectors. Dee Ward-Thompson, technical manager of the British Pest Control Association (BPCA), explains why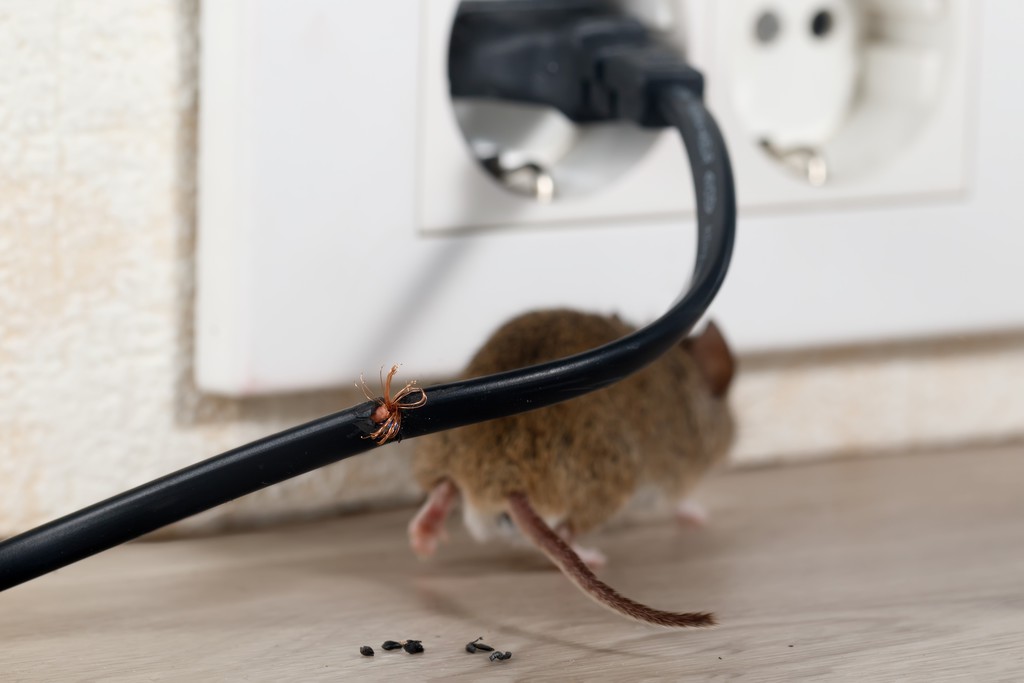 Flies at food sites, rats in bins and mice in store areas – pests can impact on public health, the safety of a building's occupants and those in its vicinity – and even damage an organisation's reputation.
Cleaning and maintenance teams can play a key role in protecting against the issue. Often people in the sector are the first to become aware of any problems developing – and raising an early call for professional help can reduce the speed and volume of infestation.
New generation issues
The importance of being protected professionally has come to the fore in recent months in line with the launch of a recent study by the University of Reading [1], commissioned by the Campaign for Responsible Rodenticide Use (CRRU), which revealed the presence of a new generation of rats carrying a genetic mutation, making them resistant to conventional poison.
With their numbers expanding, there could be a significant risk to public health if their population is left unchecked, in both urban and rural environments.
It is thought that the spread has been accelerated by the application of first generation rodenticides, most likely by amateurs carrying out treatments themselves, or even employing an unqualified individual to try to resolve the problem.
As a result, we feel it is more important than ever that cleaning and hygiene professionals are pest aware, and able to advise clients on the right approach to prevent or tackle issues.
Putting a price on the value of protection
Pest control is often viewed as a reactive issue. People spot a rat or come across a wasps' nest and a call is made for help. But what if it is a customer seeing a rat in a hotel's leisure facilities, a mouse scurrying across a restaurant – or a child is stung by a swarm of wasps? Clearly, a responsible organisation with pride in its reputation would view a reactive call in such scenarios as too little too late.
Effective pest management protects the environments where you work, rest and play. There's often a price to pay if effective compliance is not adhered to. Pest control should be considered on quality rather than price, particularly as retailers are now experiencing fines in excess of £1m, not tens of thousands – and that's not including the damage to the company's reputation.
A search online brings up a list of organisation after organisation fined for pest activity in their business – leaving a lasting, unwelcome impression that can be difficult to move away from. Social media further amplifies the stories far and wide.
Taking control
The most effective method to ensure protection and compliance is to introduce a pest management maintenance cycle programme, with regular, targeted activity undertaken by a professional pest controller. The pest management maintenance cycle proposal slots into an organisation's scheduled operations to offer value and peace of mind.
A large part of pest prevention is thinking ahead and identifying potential causes and entry points before infestations occur. This is why more and more companies are delivering Integrated Pest Management (IPM) services, and working more collaboratively with the client as opposed to in isolation.
IPM builds a complete picture of effective preventative methods which can be delivered by a variety of agents, including inspecting premises on a routine basis and reporting on the status of pest infestations, organising and undertaking a programme of treatments, as well as using pest control equipment or chemicals to control and eliminate target pests.
I must stress though, good practice represents fewer products being used, and the adoption of resilient preventative methods and practices.
New opportunities
Finally, effective pest control is an integral pillar of a well-run environment. If your pest control supplier isn't up to scratch, everything else can go belly up. Fortunately, professional cleaning companies are well-placed to tap into new opportunities and diversify their skillset in the industry.
BPCA training and development programmes provide the knowledge and understanding to introduce professional pest control in a competitive service offering. The support available enables companies to ultimately diversify – and either bring their pest control service in-house, or offer pest awareness guidance to clients.
The importance of being protected professionally - https://bpca.org.uk/find
The pest management maintenance cycle - https://bpca.org.uk/Pest-Aware/maintenance-cycles-for-effective-pest-control-pest-management-support/196814
BPCA training and development - https://bpca.org.uk/Training
OTHER ARTICLES IN THIS SECTION