ARTICLE
Blue Fin building uses data-driven cleaning
02 January 2019
Principle Cleaning Services, the London-centric cleaning and window cleaning specialist, which provides its services to some of the most famous, iconic buildings in the Capital, has partnered with Essity UK to implement the Tork EasyCube system at the Blue Fin Building.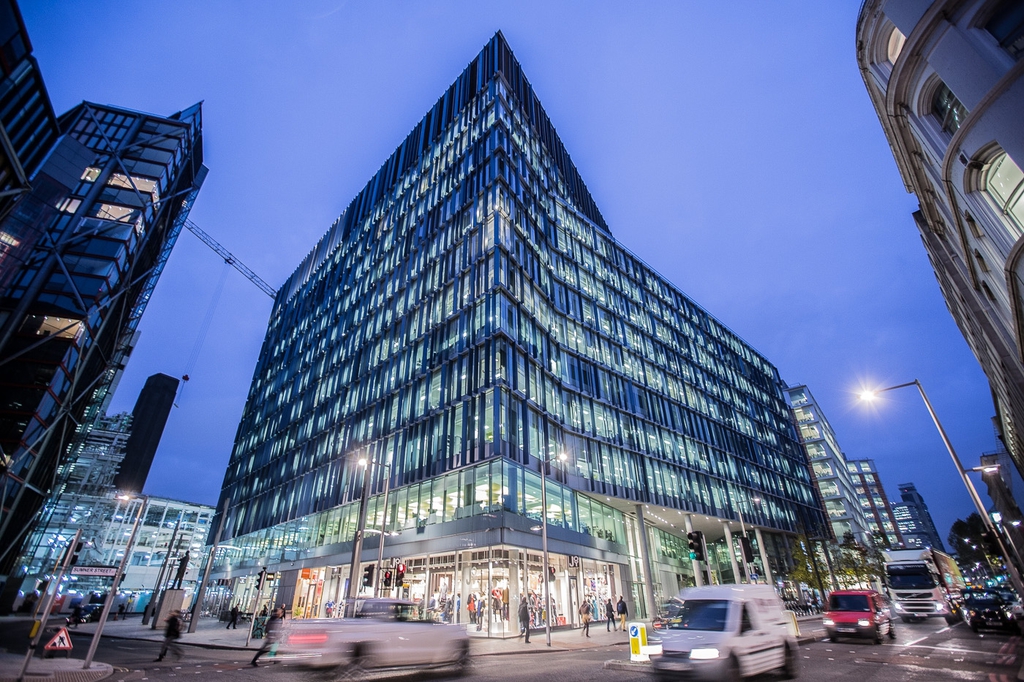 Principle, which has cleaned the 500,000 sq. ft.,13-floor Southbank landmark since 2010, originally had pre-set cleaning rounds. However, these led to over-cleaning in some areas and under-cleaning in others. Pre-set rounds also provided limited flexibility to cope with visitor traffic fluctuations, which average more than 10,000 washroom visits a day.
"The need for cleaning correlates with visitors. More people means more pressure. When working with pre-set cleaning rounds it was hard to adapt and match our operations to the actual demands of the building," says Victoria Jaramillo, general manager, Principle Cleaning.
To improve efficiency and cleaning quality at the Blue Fin Building, Principle sought to utilise real-time data and new technology. Tork EasyCube, the facility management software for data-driven cleaning, was installed to provide real-time data on cleaning and refill needs.
Data-driven cleaning has established a whole new logic for cleaning. Connected devices throughout the building collect real-time data on visitor numbers and dispenser refill levels. Instead of cleaning staff just going from one location to another, they now know exactly which locations have the highest cleaning needs. This enabled the cleaners and management to work proactively and do what's needed, when and where it's needed. Principle now provides needs-based servicing to each floor as necessary.
"Today, we provide a higher and more consistent cleaning quality. Multiple cleaners across different shifts work with the software to manage the cleaning across the busy site. It is not that we do cleaning itself differently, but much more effectively. We have a new level of flexibility and proactivity in our operations that allows us to meet and match cleaning needs whenever and wherever they occur," says Tom Lloyd, operations director, Principle Cleaning.
The Blue Fin's managers have welcomed the implementation of data-driven cleaning at the facility. "With Tork EasyCube cleaning frequencies now vary from two to seven times per day, providing for a much more efficient and higher quality cleaning than pre-set rounds," says Blue Fin's client services director, Chris Avis.
Besides improving efficiency and quality for Principle, the new system is also making life easier for cleaning staff.
"Our workforce is incredibly skilled at what they do and this new software helps them to focus their time and effort on the tasks that matter most," says Principle account manager Angelina Hadj-Lazib. "Our operations across 500,000 sq ft are complex in themselves and Tork EasyCube helps us stay in control and respond to complaints before they happen."
Developed in 2007, the Blue Fin Building gets its name from the 2,000 blue aluminium fins that cover its façade and shade its interior. Occupying a prominent position next to the Tate Modern, it incorporates offices, conference facilities, a shopping arcade, health club and a 7,500 sq. ft. terrace.
OTHER ARTICLES IN THIS SECTION