ARTICLE
AHP technology leads the fight against HAIs
13 November 2018
Diversey, the global hygiene and cleaning solutions company, recently hosted an infection prevention conference at the Hospital del Mar in Barcelona.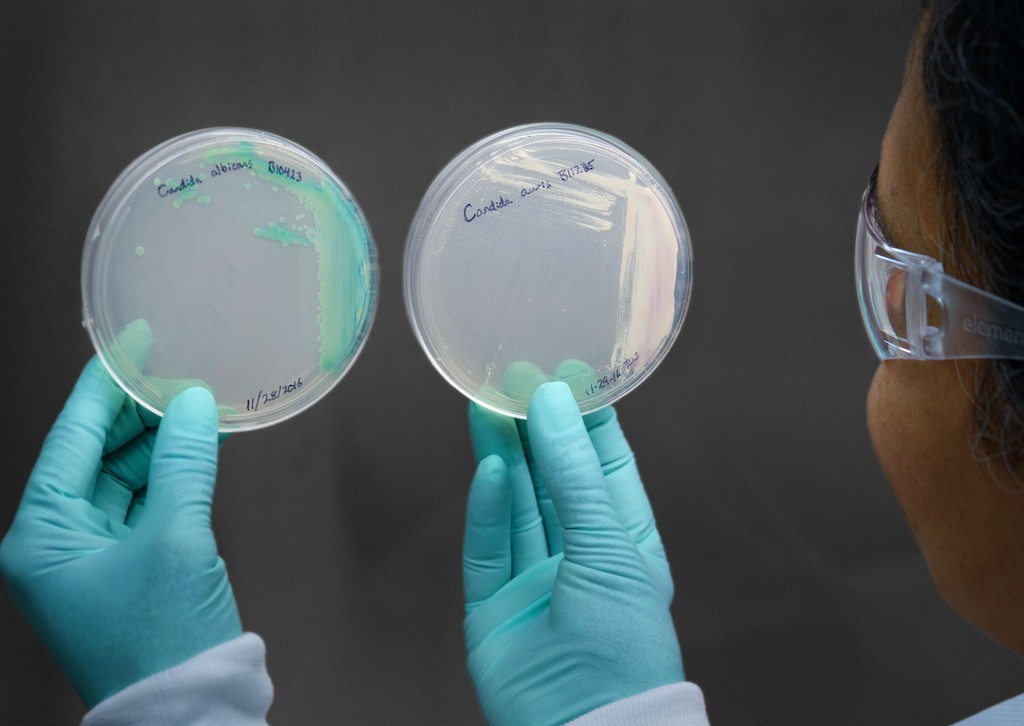 The day was designated to highlight the growing threat of healthcare acquired infections (HAIs) in Spanish healthcare facilities, in particular the prevalence of the Candida pathogen. A specific focus of the event was in how best to combat the multi-drug resistant pathogen - Candida auris - which is responsible for repeated serious and sometimes fatal fungal infections in hospitalised patients.
Cristina García Arcos, Diversey's healthcare sector leader in Spain, delivered a keynote presentation at the conference detailing how the company's new technological innovations are leading the fight against HAIs by significantly improving the standards of hospital disinfection.
Candida auris is a yeast that typically does not respond to commonly-used antifungal drugs, making infections difficult to treat. However, researchers investigating the activity of commercial and common household disinfectants against Candida have found that improved hydrogen peroxide cleaners were highly effective in reducing several types of species, including Candida auris.
Diversey have incorporated their proprietary Accelerated Hydrogen Peroxide (AHP) technology into Oxivir – their all-in-one, multi-surface disinfectant cleaner. Tested to the most recent European standards, BPR compliant Oxivir offers facilities an alternative to traditional disinfectants by delivering fast-acting, broad spectrum disinfection. Oxivir's formula contains a lower level of hydrogen peroxide which makes it safer and achieves better results – dramatically increasing its germicidal potency and cleaning performance – while achieving the best user safety classification in comparison to Chloride-based products.
"Our new one-step cleaner disinfectants Oxivir Excel and Oxivir Sporicide aim to create a safer environment for patients and are already well recognised for their efficacy by healthcare professionals worldwide for their many innovative qualities. Based on Accelerated Hydrogen Peroxide (AHP) technology and effective in as little as one minute, they are also highly sustainable options as their active ingredients break down into water and oxygen," states Cristina García Arcos.
Oxivir Excel is described as the best choice for daily use and is effective against bacteria, yeast, as well as enveloped and non-enveloped viruses. It is available as a ready-to-use trigger foam and, for the first time for AHP technology in Europe, in the form of wipes.
Oxivir Sporicide, besides exhibiting the same effects as Excel, is additionally effective fighting against spores like clostridium difficile – inside one minute in clean conditions. It is the safest solution for outbreaks, especially in high risks areas like intensive care units, patient and isolation rooms. Oxivir Sporicide is also available both as ready-to-use trigger foam and wipes.
OTHER ARTICLES IN THIS SECTION