Home
>
Community champions crowned
ARTICLE
Community champions crowned
06 June 2018
Family-owned business Robert Scott has announced the winners of its inaugural Cleaning up your Community competition following a day of deliberation by a panel of industry leaders.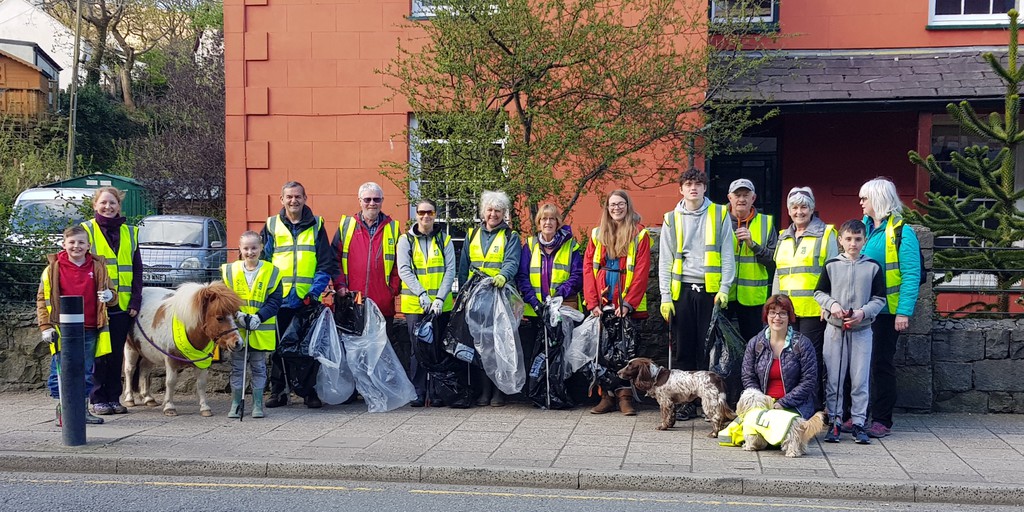 The Pentref Taclus, meaning 'Tidy Village', group from Llanberis, North Wales, was chosen as the winning project as the judges felt it demonstrated the true meaning of a community clean-up, having started as a Facebook group of volunteers in 2017 that set out to tackle the problem of litter in their own village, a tourist hot spot at the foot of Mount Snowdon.

They will receive the prize of a day's cleaning from a professional team on behalf of Robert Scott and £500 worth of cleaning supplies and equipment from the company. Four regional winners were also chosen by the judging panel which included Stan Atkins – chairman of the Great British Cleaning Council, Neil Nixon – editor of Cleaning & Maintenance magazine, Gill Ireson – head of sales at Robert Scott, and the company's sales director, Alastair Scott.

Speaking on behalf of the Pentref Taclus group, Patricia Pitts, said: "The group are all so excited about winning this competition as it shows an appreciation for our efforts in improving our local environment. We are looking forward to receiving some long-handled litter pickers and other supplies, so we can reach into hedgerows near the lakeside which is a site of Special Scientific Interest and having the Robert Scott team to help us will be an added bonus."

Customers and their end users were asked to nominate a local charity or project that they felt deserved some cleaning TLC as part of the competition which was launched on 2nd March to mark the Great British Spring Clean Weekend. The competition received a wide range of national entries stretching the length and breadth of the country, from Glasgow to Bournemouth.

The regional finalists will each receive £250 worth of cleaning products to contribute towards their organisation. The finalists were Friends of Househill Park / Pollok Baptist Church, Rotherham Sports Acro Club, St Clare Hospice and the Dovestone Youth Rangers.

Stan Atkins, chairman of the British Cleaning Council, said: "The Cleaning up your Community competition was a fantastic initiative to be involved with and really showed us what's at the heart of many communities across the UK. The other judges and myself were impressed by the number of entries the competition received in its first year, showing us there's a positive future ahead. I wish all of the winners great success with their projects and urge them to keep up this important work within the community."

For more information on this year's Cleaning up your Community competition, please visit the Robert Scott Facebook page: https://www.facebook.com/RobertScottCo/.
RELATED ARTICLES
No related articles listed
OTHER ARTICLES IN THIS SECTION