ARTICLE
Equipment hire solutions
07 February 2018
The cleaning industry is experiencing its greatest rate of change to date, with an increasing 'minimum wage', difficulties in finding enough quality cleaners and the increasing demands from customers.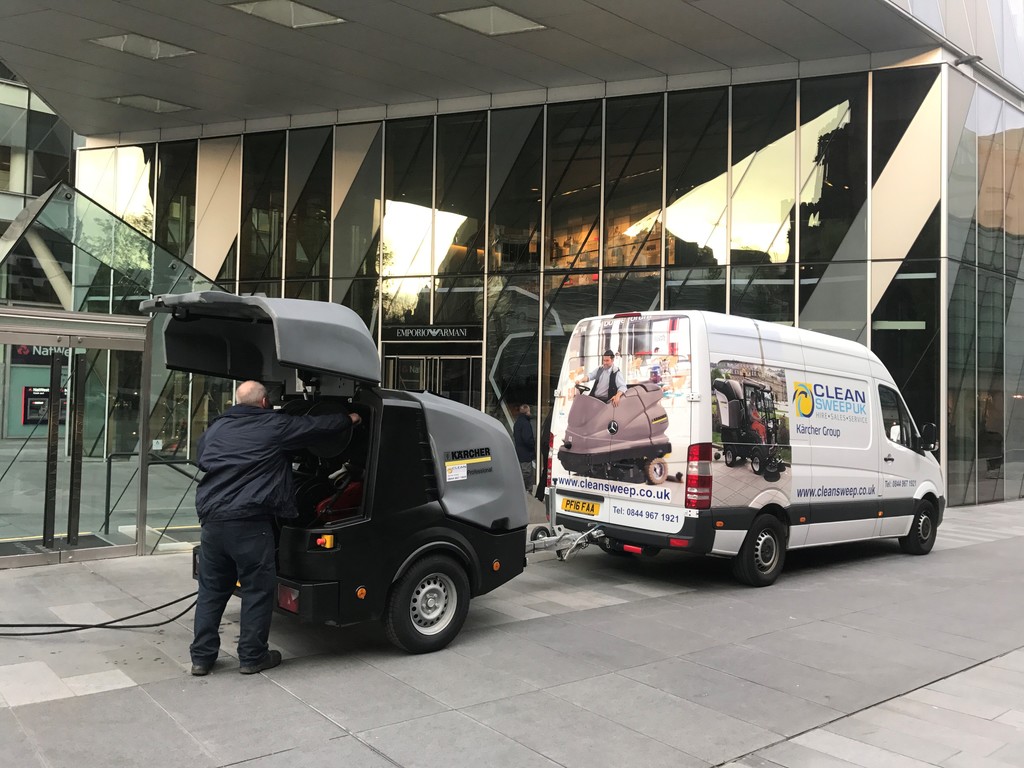 Along with these factors, Cleaning Equipment manufacturers are continually bringing innovations to market such as new battery technology and eco machines with greater productivity.
Such changes mean a new way of thinking is required when it comes to owning and managing your cleaning equipment needs.
Clean Sweep UK offer a Cleaning Equipment Solution to a growing number of Cleaning and FM companies across the UK and Ireland. Contract Hire is quickly becoming a very attractive option from Clean Sweep UK, who can offer Hire Contracts from 1 week to 5 years with options to terminate or exchange one machine for a completely different type of machine if the contract requirements change. Certainly, this is flexibility you're not afforded when purchasing a machine outright, and allows you to fix your costs as you will get the same invoice every month for the duration of your contract.
No finance agreements or down payments mean your cash flow will improve and keep the Finance Director happy, and with VAT being paid upfront making managing your business much easier.
Furthermore, with over 60 per cent of Clean Sweep UKs' modern fleet being less than a year old, customers can take advantage of the latest technology, enabling you to consistently offer the innovation your customers crave. Clean Sweep UK take quality of their machines very seriously, reflected in their ISO9001:2015 accreditation, something they have achieved since their very first year of business.
Clean Sweep UK believe in working in partnerships with their customers, and take great pride in not just delivering the machines, but carrying out full training with every delivery, and even return throughout the contract to offer retraining if required.
Start to put these together, and you have the foundations of a cleaning equipment solution rather than just taking on a machine.
Steve Dennis, Managing Director of Clean Sweep UK, goes into further detail as to why many Cleaning and FM companies choose to partner Clean Sweep UK.
"We're more than just a hire company. We look after our customers before we've even entered into a contract, by offering Free Site Surveys and Demonstrations at Tender status. We have a vast array of experience within the company, and our ethos is to provide our customers with the best machine for the job; The machine which offers the best productivity for the job at hand whilst suiting the budget.
"We also offer next day delivery of any machine and maintenance is included for every hire machine as standard to ensure breakdowns are reduced to an absolute minimum. We know that our customers simply cannot afford downtime, so if the unfortunate does happen we will attend every Breakdown within 24 hours, and our fully qualified engineers achieve a high percentage of first time fixes on the customers site.
"If we cannot repair it we will have a replacement machine on site within 48 hours of the breakdown. We feel this level of service is what sets us apart from others in the market."
Clean Sweep UK already have one of the largest fleets in the UK but are constantly investing in new equipment, maintaining their status as having the newest Hire fleet in the UK and Ireland.
Dennis continues. "We're experiencing impressive year on year growth figures and are growing our operation to ensure we continue to serve our customers to the levels they expect from Clean Sweep UK. We are employing more staff almost every month and have plans to increase the number of our locations we operate from."
With an already impressive customer portfolio, an increasing number of organisations are choosing Clean Sweep UK as their partner in Cleaning Equipment Hire.
OTHER ARTICLES IN THIS SECTION