ARTICLE
Perfect peppermint from Evans Vanodine
27 November 2017
Evans Vanodine's popular multi-task cleaner, Spray & Wipe, now has a pleasing peppermint fragrance.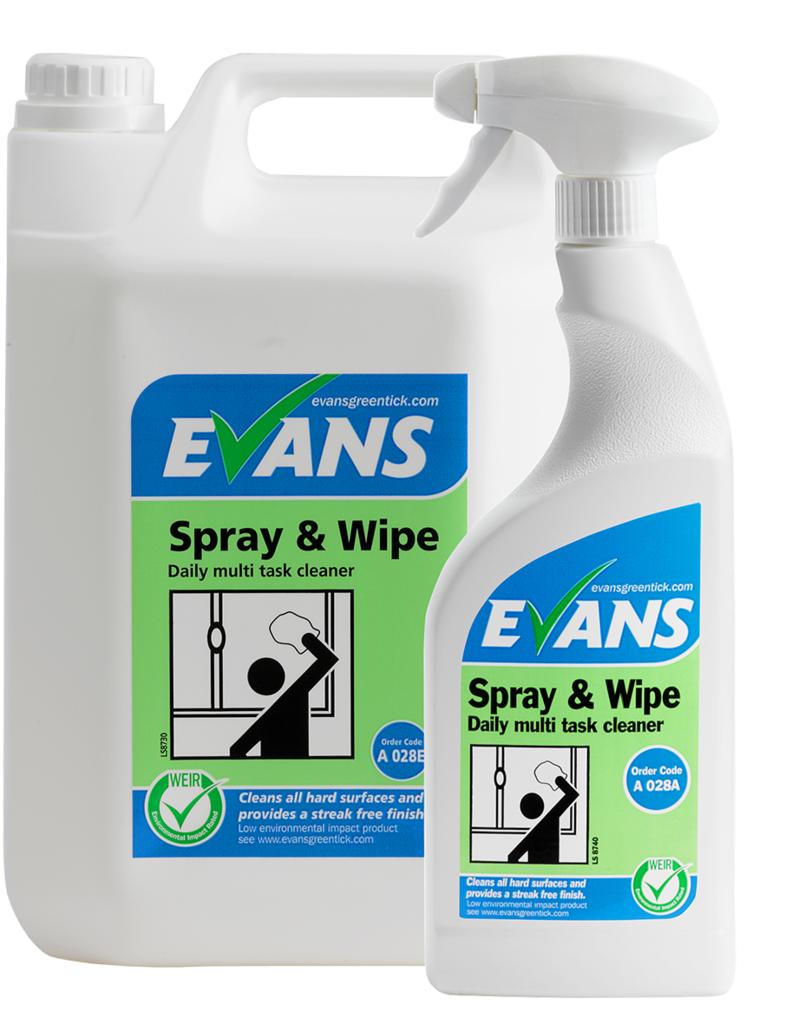 Spray & Wipe is a daily, multi-task, neutral cleaner, which quickly and efficiently removes light and general soil to leave a sparkling, streak free finish. It is a perfect, one product choice for cleaning interior, hard washable surfaces. It is suitable for glass, mirrors, laminate, monitors, veneer, plastic and paintwork and is an ideal product to use with microfibre cloths.
The newly added, fresh, peppermint fragrance now makes it a great choice for front of house, offices, reception areas and housekeeping.
Spray & Wipe is also a low environmental impact product, part of Evans Greentick range, which uses the WEIR system to determine which products have the least impact on the environment. You can find out more about WEIR on Evans dedicated environment website www.evansgreentick.com
OTHER ARTICLES IN THIS SECTION