ARTICLE
Deep-cycle AGM battery
30 August 2017
Reliant AGM with C-Max Technology from Trojan Battery is claimed to be the industry's first true deep-cycle AGM battery providing maximum sustained performance and increased total energy output to meet demanding deep-cycling requirements for a variety of applications.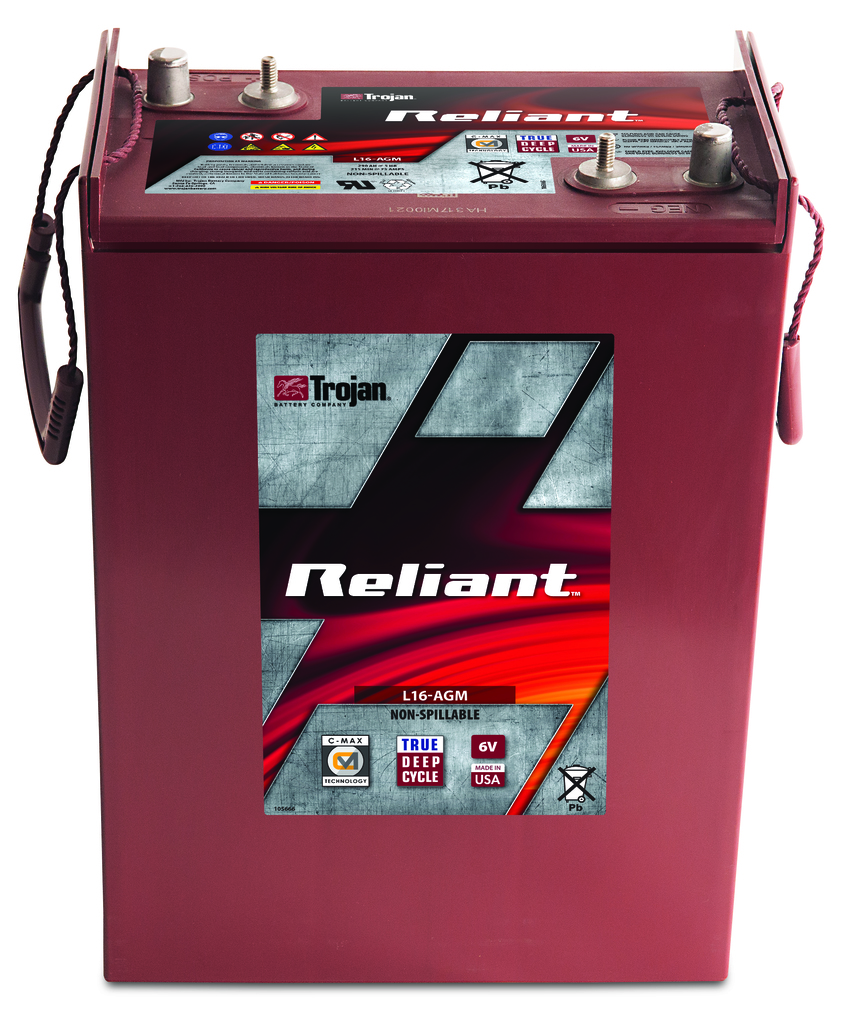 Floor scrubber and sweeper equipment will benefit from the true deep-cycle design of Reliant AGM, as well as features that allow its use in locations where regulatory mandates require non-spillable batteries, including airports, healthcare facilities, shopping centres, educational institutions, etc.
Reliant AGM is a completely new AGM design developed by Trojan engineers from the "ground up," and is manufactured in the U.S.
OTHER ARTICLES IN THIS SECTION