ARTICLE
Robotic solution wins award
30 June 2017
Diversey Care's new TASKI SWINGOBOT 2000, which combines TASKI's renowned cleaning quality with the intelligence of Intellibot robotics technology, is the winner of the Innovation Award at Pulire 2017, the exhibition for the professional cleaning industry.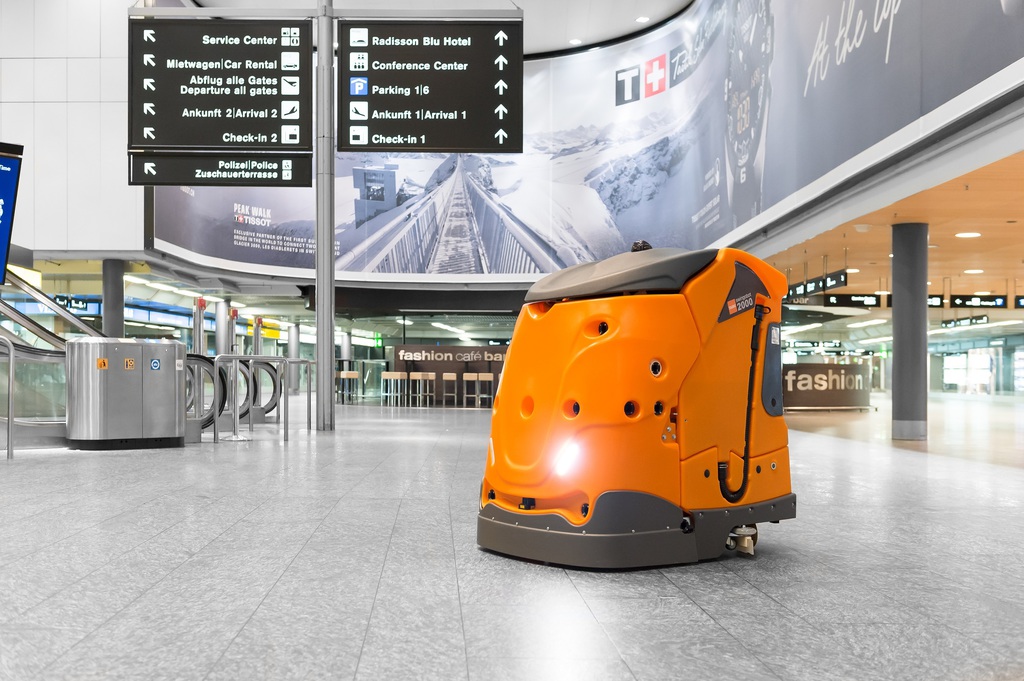 Diversey Care's latest cleaning and hygiene solution for building and floor care, the TASKI SWINGOBOT 2000 features market-leading developments in connectivity, smarter working, sustainability and robotics.
"To win the Innovation award with our Intellibot robotic technology in such a competitive category at Pulire is a great achievement," Ilham Kadri, president of Diversey Care, said. "We are experiencing a revolution in the way our industry adopts new technologies in areas such as big data, robotics and sustainability. The SWINGOBOT 2000 is at the forefront of this transformation and for it to be recognised as such at a key industry event is extremely satisfying."
TASKI Intellibots have already been adopted in rapidly increasing numbers by some of Europe's top building services contractors for use in retail, healthcare, educational, airports, commercial and warehouse locations. The TASKI SWINGOBOT 2000 works on the Internet of Clean (IoC) platform and is the flag bearer for Diversey Care's show theme - Internet of Clean - Let's Connect.
The IoC platform combines a range of connected technology solutions that are designed to transform service models from reactive to proactive and predictive, thereby reducing costs for commercial cleaning operations. The IoC connects machines, dispensers, sensors, beacons and other smart devices, which allows for remote monitoring of operations. This enables customers to improve productivity, hygiene compliance, safety, operational performance – such as reducing water and chemical usage -and also enhance sustainability.
OTHER ARTICLES IN THIS SECTION