ARTICLE
HTC Cleaning Technology: Complete solutions for most floor applications – Stand GR3
28 February 2017
At this year's Cleaning Show, HTC Floor Systems' experienced staff will be on hand to answer any questions about all of its products.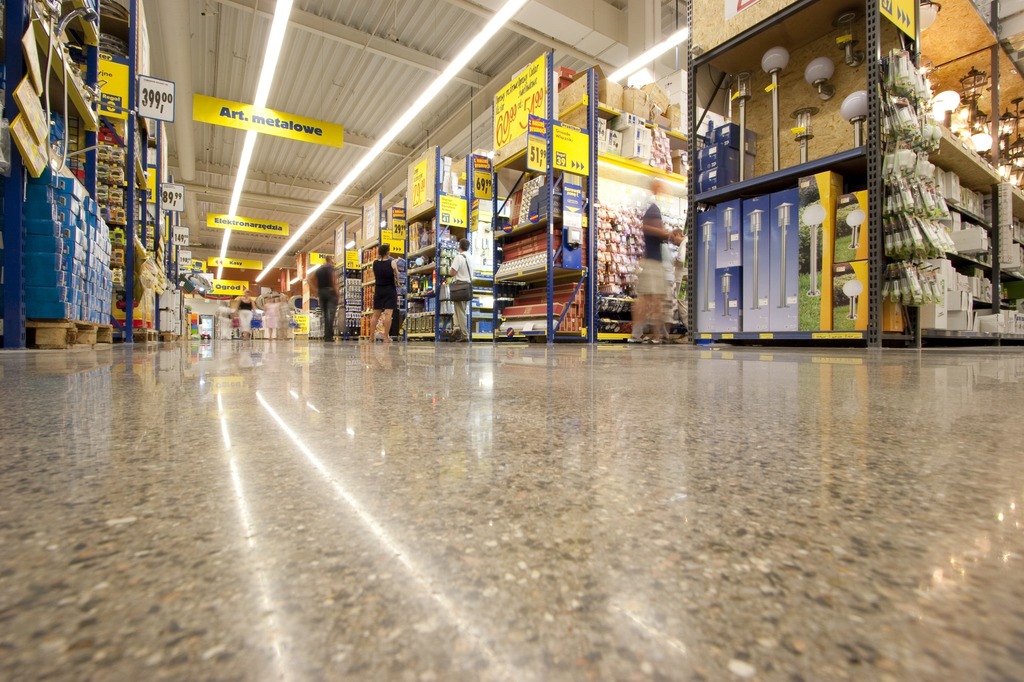 HTC Superfloor: Concrete floors deserve better treatment than just being walked on. An HTC Superfloor will really make you appreciate the advantages of having a polished concrete floor as an exposed surface. Dirty, grey concrete floors are transformed into brilliant, easy-clean, environmentally-friendly and durable polished concrete.
Twister is a cleaning system consisting of floor pads prepared with billions of microscopic diamonds which clean and polish the floor mechanically instead of chemically. Twister is the tool that transforms your dull, worn floors into clean, glossy and brightly polished floors. Compared to traditional ways of floor cleaning containing cleaning detergents, polishes, waxes and chemicals for periodic floor maintenance, Twister is used without chemicals and with eliminated need for periodic floor maintenance. With Twister, the same cleaning routines and machinery as before is used. Just change the traditional pads and chemicals to a Twister pad and water.
The DCS Hybrid system gives new life to damaged and heavily worn natural stone and terrazzo floors. Easy to use and environmentally friendly, the DCS Hybrid gives you the opportunity to remove stains, scratches and "orange peel" using only ordinary cleaning machines and water. Refurbish your floor instead of replacing it.
Twister Retail contains a unique diamond mixture developed especially for high traffic floor areas within retail and other similar operations, where high cleanliness combined with gloss and appearance are in focus. Twister Retail pads keep floors clean and shiny over all seasons and offer your customers a consistently high floor quality every day. Twister does not require any chemicals in daily cleaning to keep the floors clean and shiny.
The Twister pads bring out the beautiful features of your floor. Periodic maintenance, polish and waxes are no longer needed to create clean and shiny surfaces. The secret behind the impressive result is mechanical cleaning with billions of microscopic diamonds. Twister can be used on any type of floor with no need to change cleaning method or cleaning machine equipment. This, combined with the elimination of periodic maintenance and the long lifespan of the Twister pads, cuts both cost and cleaning time.
Stand GR3
OTHER ARTICLES IN THIS SECTION