ARTICLE
Chemical-free floor cleaning for a green future
09 June 2015
The importance of using products and methods that minimise adverse impacts on health and the environment grows stronger every day.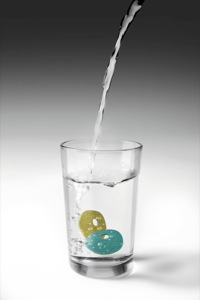 More and more companies worldwide are basing their decisions on life cycle information, in an effort to gain the most from their actions without unintentionally jeopardising their ability to thrive in the future.
Twister is said to be a revolutionary daily floor cleaning system, developed by HTC Sweden AB, consisting of a floor pad prepared with billions of microscopic diamonds which cleans and polishes the floor mechanically. Twister cleans, polishes and preserves the floor brilliance – without time consuming effort, and without polish, wax or other chemicals.
Twister is the ecologically friendly janitorial system that leaves a cleaned surface but at the same time polished surface without any requirement for chemicals or special competence. This creates a whole new standard and demand within the contract cleaning industry as well as for buyers of cleaning services.
Today's society includes a large variation of floor materials and products and methods for keeping floors clean. All floor products and methods create environmental impact of different kinds and magnitudes. Twister brings out the qualities of most common floors including terrazzo, marble, natural stone, concrete, vinyl and epoxy. The diamond prepared pads fit all types of auto scrubbers and polishing machines, replacing all other cleaning methods and streamlining the daily maintenance.
OTHER ARTICLES IN THIS SECTION