ARTICLE
Wet cleaning system
17 February 2017
Girbau UK has launched Agua Smart, its complete professional wet cleaning system for dry cleaners, laundry businesses and hoteliers. Agua Smart comprises all the equipment needed to start a wet cleaning service.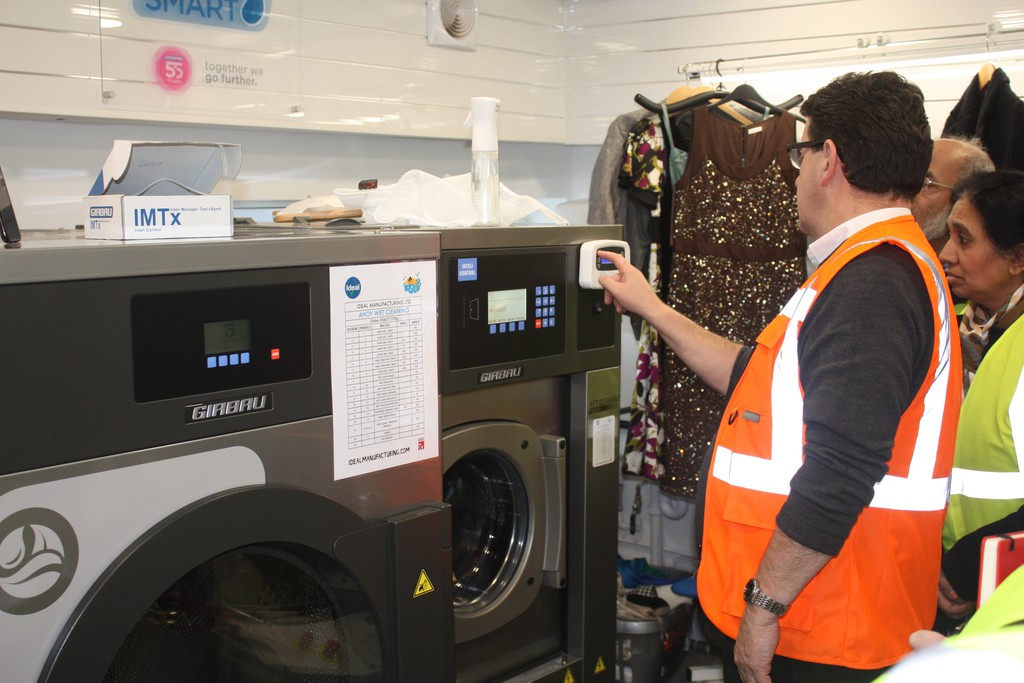 "There is a growing desire to offer customers more environmentally-sensitive cleaning options and wet cleaning is the green alternative to the traditional dry cleaning process," Peter Marsh, MD of Girbau UK, said.
"Agua Smart wet cleaning offers better quality cleaning of water-soluble stains and odours and is ideal for 90% of articles that are normally dry cleaned," he added. "It is particularly good for wedding dresses, sequined and other delicate fabrics, leather coats, suede items and footwear such as trainers and UGG boots."
The new Agua Smart system comprises a full range of award-winning wet cleaning finishing and pre-treatment detergents from Ideal Manufacturing and equipment including washers and dryers, spotting tables, steam generators, finishing tables, presses, garment formers, trouser toppers and shirt machinery. The finishing equipment ensures garments have the correct amount of tension to provide customers with excellent finished results.
Girbau's 6 Series INTELI washers are suitable for wet cleaning and its ED Series energy efficient dryers are designed to dry delicate items safely, efficiently and cost-effectively. Both include a full range of wet cleaning and laundry programs, giving them the flexibility to use for general laundry and wet cleaning, helping to ensure maximum productivity from all types of work.
OTHER ARTICLES IN THIS SECTION