ARTICLE
JV Price awarded IRATA membership
01 November 2016
JV Price, a specialist in high level commercial window and cladding cleaning based in South East England, has been awarded full membership to the Industrial Rope Access Trade Association (IRATA).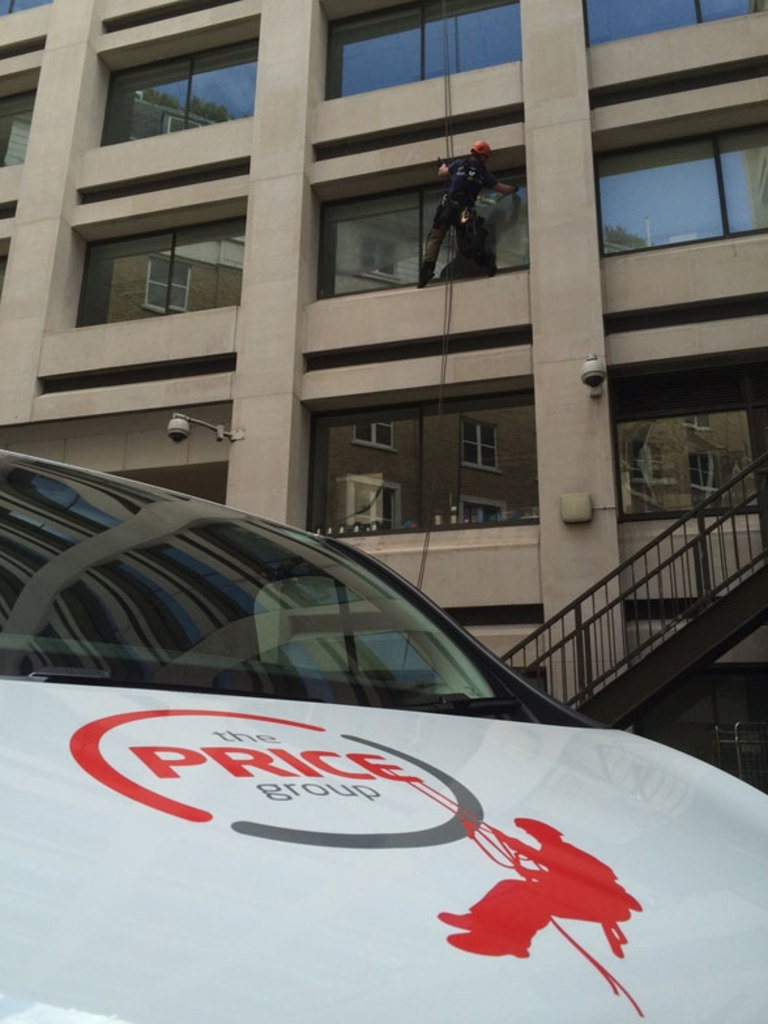 IRATA members are required to abide by a strict code of conduct and are subject to strict auditing processes and procedures to ensure that the Association's requirements for quality assurance, safety, training and working practices are being met at all times.

Following satisfactory references from four independent high profile companies they carry out operations for, JVP progressed to the 1st stage desktop audit quickly followed by the 2nd stage workplace audit carried out by Tjebbe Roestenburg International Assessor and Graham Burnett Chairman of IRATA. The audit involved checking their rope access procedures were correct and that their planning process ensured that rope access work was being utilised safely.
Finally after a very intensive audit JVP were approved as an IRATA operating member company 8160/O.
IRATA said: "JVP will be an asset to the association in the future and we have no hesitation in recommending that they are awarded probationary operator membership."

JVP's HSQE manager Craig Deamer said: "Becoming an IRATA member company has been an arduous process and we feel very honoured and privileged to now be part of such a highly respected organisation. Each member company must be able to show that work is done in accordance with the conditions laid down in the International Code of Practice (ICOP), which the Health and Safety Executive (UK) have commended."
He added: "Not only does the IRATA approval assure our clients we have met the very highest safety standards, it now gives JVP complete ownership over the rope access competency and training regime, allowing for much tighter control on safety and quality of our in house team of rope access technicians."
OTHER ARTICLES IN THIS SECTION