ARTICLE
Boutique hotel happy with laundry
21 October 2016
The Dower House based near Lyme Regis was built in 1880 and served time as a rectory and a public school headmaster's residence until it was converted to a hotel in the 1970s.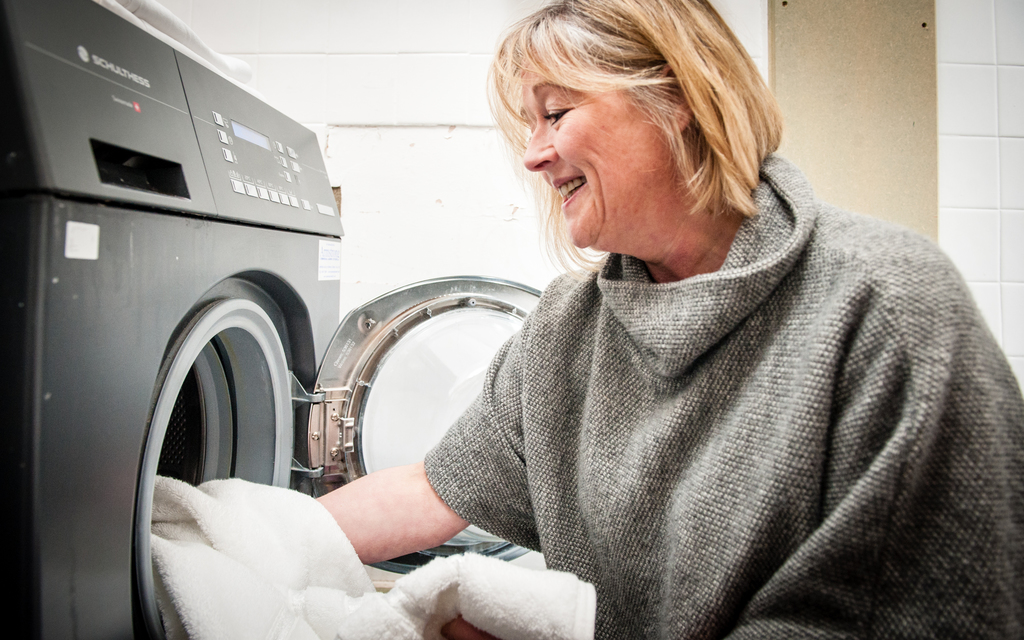 When Neil and Rosemarie Baker bought the hotel two years ago they carried out a major refurbishment including new plumbing, a new laundry, a biomass boiler and solar energy system – their aim being to run as 'green' an operation as possible.
The laundry they inherited from the previous owners consisted of domestic equipment which was on its last legs.
Neil Baker said: "I looked at several companies, and was attracted by the Armstrong website. I was impressed by their attitude, which felt more like consultancy than hard sell. When their territory manager had been to see us, he changed the original advice on what we needed, so we felt we had a plan which was totally tailored to our requirements."
The laundry, which consists of a Schulthess 7kg washer and a Huebsch tumble dryer provided by Armstrong Commercial Laundry Systems, handles all the towels, table clothes and napkins while the bed linen is sent out. It is operated by the housekeeping team and is in operation every day.
"Altogether I think Armstrong have been one of our best suppliers", Neil said. "They really seem to know what they are talking about and the equipment has been totally trouble free since it was installed."
OTHER ARTICLES IN THIS SECTION