ARTICLE
Website showcases scientific cleaning
18 August 2016
Innovation in cleaning takes centre stage in a new website launched by Denis Rawlins.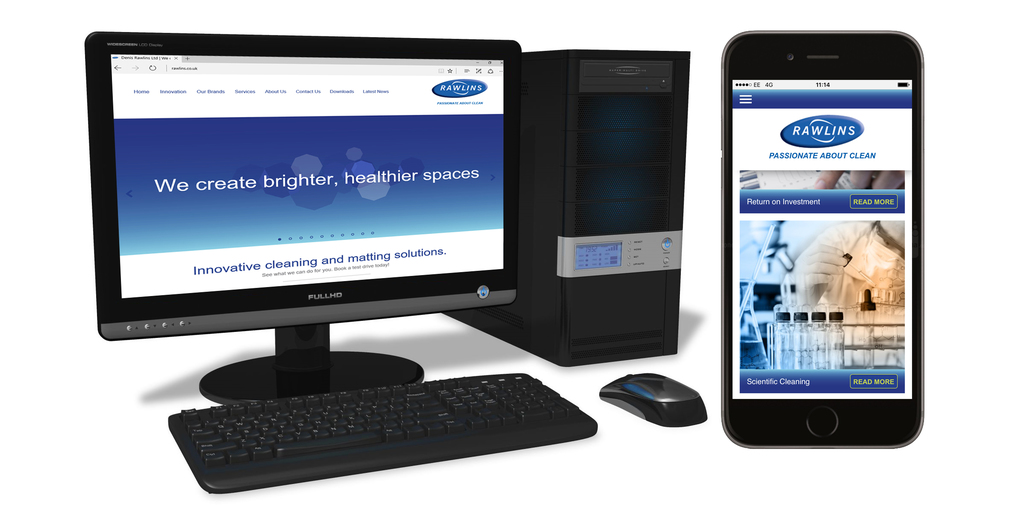 The company's site is designed to showcase a range of technologies that can help facilities managers and contract cleaners save cleaning time and thus reduce costs while also improving performance.
Denis Rawlins has drawn on its extensive research of the global cleaning equipment market, and distilled four decades' experience supplying and supporting clients, in developing its online resource.
It highlights three particular aspects of innovation:
• Return on investment: As most cleaning is labour-intensive, labour-saving equipment and methods increase efficiency and fund better services. Chemical consumption tends also to improve.
• Scientific cleaning: The measure of true cleanliness should not be subjective but based on sound science.
• Education and campaigning: Denis Rawlins is working to enlighten the many UK clients and cleaning teams still reliant on hand mopping about the risks and inefficiencies associated with outdated methods.
"We've always sought to provide sound advice to clients based on our research and robust evidence of how cost-effective different cleaning methods actually are," says James White, managing director. "Our new website is designed to present the lessons in a clear and accessible way."
Cleaning industry professionals and clients can also review a comprehensive selection of equipment and products to meet their needs – from No-Touch toilet cleaning to mats and chewing gum removal. This line-up includes 17 established brands represented by Denis Rawlins.
OTHER ARTICLES IN THIS SECTION