ARTICLE
Touchless soap dispensing
21 April 2016
The new Leonardo Soap Dispensers from Northwood Hygiene Products incorporate the latest features in touchless electronic soap dispensing.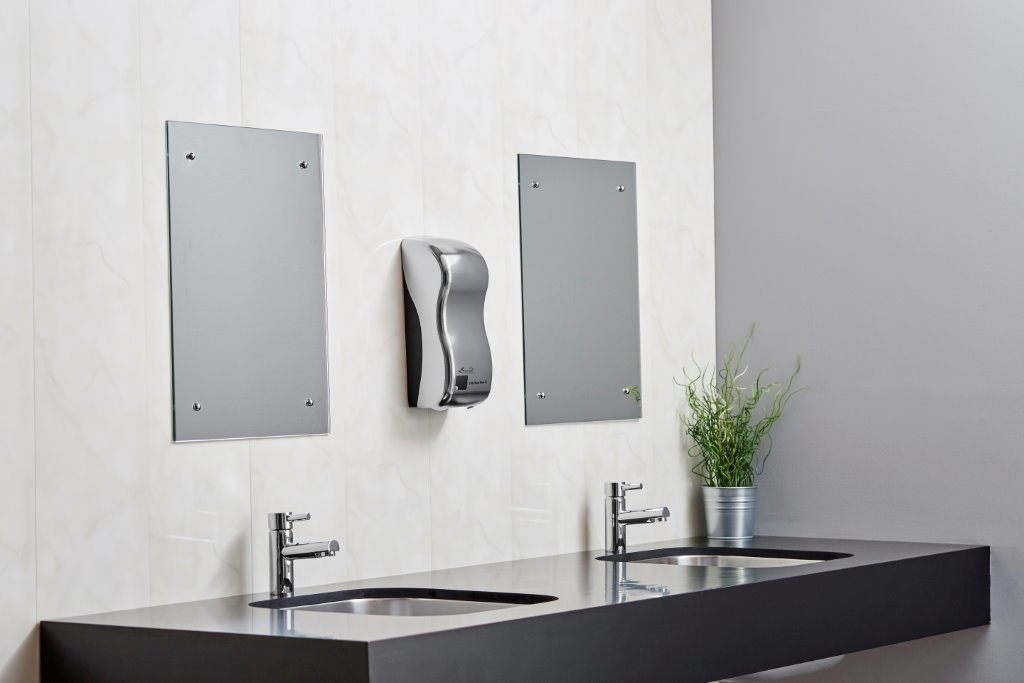 When the batteries in any electronic dispensing system run low, there is the risk that before the maintenance team has a chance to replace them, washroom users will be unable to access sufficient soap to clean their hands properly.
With Leonardo's new soap dispensers, when battery levels fall below a certain level, there is an automatic conversion to a manual operation. The panel on the dispenser lights up, users are directed to "Push – the - Cover" and they are able to pump the soap out manually. This helps to maintain hand hygiene standards and makes life easier for the cleaning operatives too, as they are now visually alerted to the need for replacement batteries to be installed.
The dispensers come in blue or silver. Designed to be easy to clean and maintain, they can dispense lotion or foam soap or even a hand sanitizer as required.
Foam or liquid soap options are available, both offering perfumed and unperfumed variants and both are anti-bacterial. The 700 ml capacity packs are easy to change with replaceable pumps. The soaps are dermatologist approved making them suitable for use on sensitive skin and for those with skin complaints. Finally, they carry the European Centre Allergy Research Foundation (ECARF) Seal of Approval.
OTHER ARTICLES IN THIS SECTION