ARTICLE
Your washroom in 5D
01 April 2016
Kimberly-Clark Professional will introduce its new consultative service for facilities managers and FM teams, the Washroom 5D programme, to its European market at ISSA/INTERCLEAN.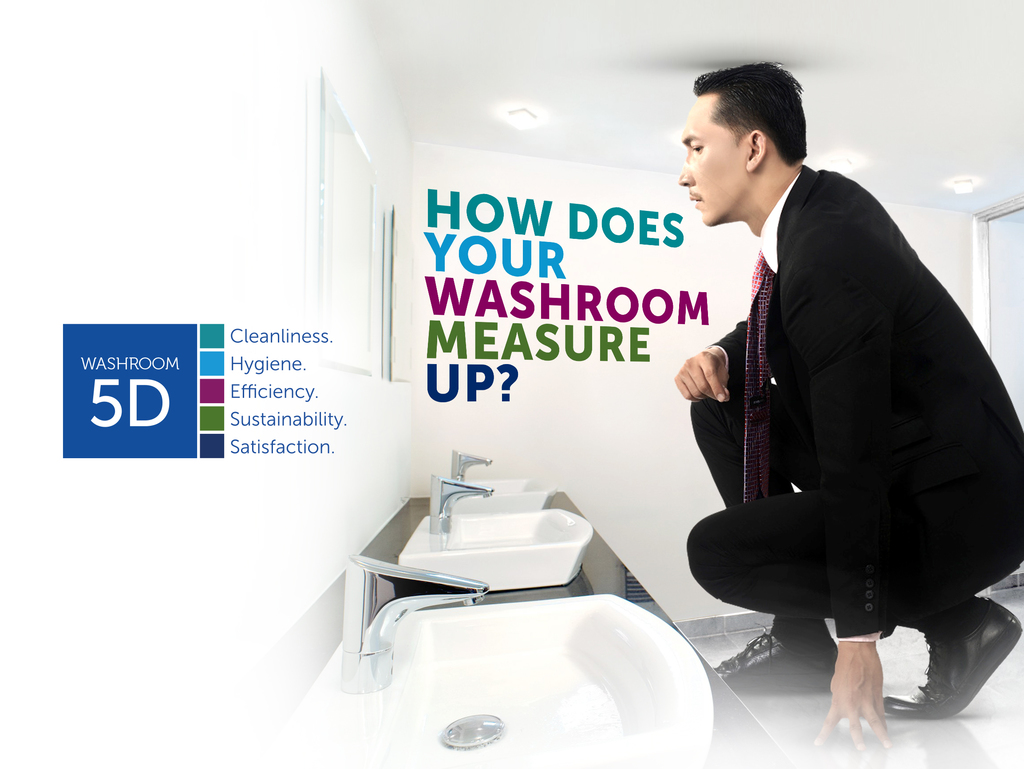 "Our Washroom 5D programme combines all we know about a winning washroom operation in 5-Dimensions of improvement: Cleanliness, Hygiene, Efficiency, Sustainability and Satisfaction," Ed Borrini, target market leader for office buildings at Kimberly-Clark Professional, said.
"Washroom 5D is a unique consultative process in three core stages: discover, compare, improve," he added. "It discovers the specific key washroom pain points for FMs and how a washroom compares against industry standards. The programme also provides recommendations and tools to improve the washroom experience and tenant satisfaction levels which in turn can dramatically influence property lease renewals for FMs."
Central to the process is a site assessment by a Kimberly-Clark Professional consultant to discover key improvement areas. Data from the assessment is analysed and feedback provided across the 5-Dimensions with recommendations of how to improve.
Ed Borrini concluded: "We help FMs identify sensible changes that lead to measurable improvements in those important client satisfaction levels, and help uncover washroom operational efficiencies that allow FMs to cut costs, reduce waste, and invest their cleaning budget where it matters."
Stand 11.726
www.issainterclean.com/en/amsterdam/
OTHER ARTICLES IN THIS SECTION