ARTICLE
Coleshill zeros in on waste target
01 August 2014
Leading hygiene products manufacturer Kimberly-Clark Professional has achieved zero-waste-to-landfill status at its production mill in Coleshill, north Wales.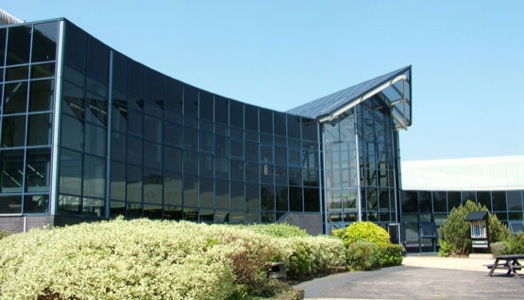 Coleshill, which produces hand towels and wipers for use by business customers, now recycles or finds alternative uses for 100% of the waste it produces.
The main waste material generated at the mill is 30-35,000 tonnes of sludge every year, which is a by-product of its recycling operations. Sludge is the residue of fibres left behind after waste paper, packaging and cardboard have been processed for recycling.
Kimberly-Clark Professional now sends the sludge waste to be transformed into a wide range of products, including concrete blocks, bricks for house-building, traffic cones and garden furniture such as decking, benches and picnic tables. It is also turned into animal bedding that can be used by cattle farmers as an alternative to hay.
Coleshill is the third Kimberly-Clark Professional mill to achieve zero-waste-to-landfill status, following the lead of the company's sites in Koblenz in Germany and Villey Saint Etienne in France. Villey Saint Etienne also recently received first prize in the Eco-Management category of the 'Enviro Trophy' – a competition organised by the French regulatory authorities for cutting discharges of hazardous chemicals.
Apart from sludge, waste at the three mills includes reject fibres and plastics, which are processed for use as fuel by power plants. Cores and cardboard cartons are recycled into new cartons, while PE-foil is turned into synthetic materials, and waste wood is regenerated as chipboard. Unwanted wire, steel and iron are also 100% recycled.
Sending zero waste to landfill is one of several pledges made by Kimberly-Clark Professional parent company Kimberly-Clark Corporation in its ground-breaking 'Sustainability 2015' strategy. The programme encompasses actions designed to protect the environment by preserving valuable resources such as energy, water and raw materials while at the same time reducing waste.
Sustainability 2015 is an integral component of the Kimberly-Clark Professional Global Business Plan. Built around the three pillars of People, Planet and Products, it integrates social, environmental and economic elements into the company's agenda to sustain healthy working environments and communities.
Sustainability 2015 weaves a sustainable-business mindset and practice into all Kimberly-Clark Professional operations, and it allows global opportunities for the company's employees, businesses and brands to take an active role in achieving the Kimberly-Clark Professional vision of leading the world in essentials for a better life.
OTHER ARTICLES IN THIS SECTION