ARTICLE
Smart tweaks to toilet tissue system
08 February 2016
The Tork SmartOne toilet tissue system has become even smarter following a host of improvements to both the dispenser and the tissue inside.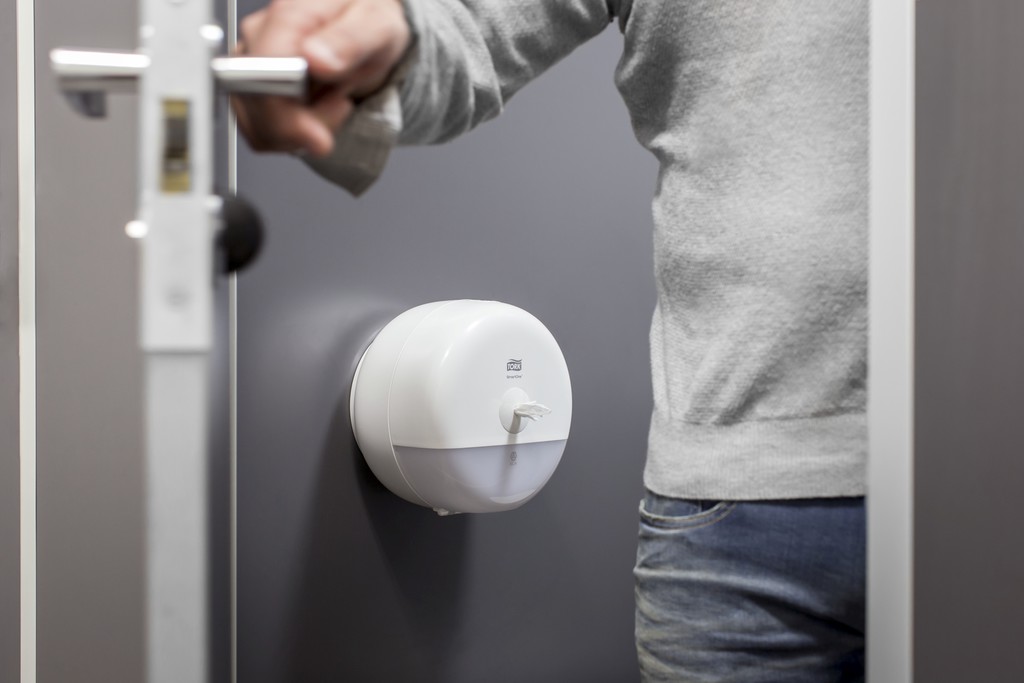 The Tork SmartOne is now available in a choice of sleek black and white dispensers to co-ordinate with the rest of the stylish Tork Elevation washroom range.
The new dispensers are 17mm shallower than the original units which means they easily fit into even the most compact of cubicles. The toilet paper features the Tork leaf design and logo which assures customers they are using a Tork quality product.
"The Tork SmartOne's phenomenal success is due to its cost-in-use, hygiene, safety and sustainability advantages over other toilet roll systems," SCA senior product manager Stephen Wright said.
"We also see other features increasingly appealing to our customers such as the way in which single-sheet dispensing reduces the quantity of tissue in the drainage system which in turn helps to alleviate costly and time-consuming blockages."
The EU Ecolabel-certified Tork SmartOne tissue is dispensed via a nozzle on the front of the unit that is designed to ensure only one sheet is withdrawn at a time. According to SCA, this helps to reduce consumption by up to 40 per cent which means that each roll lasts for up to 98 more visits. This dispensing system also allows the rest of the unit to be completely enclosed, reducing cross contamination and preventing users from inserting anything inside the unit.
And the fact that the Tork SmartOne naturally reduces consumption means that less toilet tissue is wasted and fewer deliveries are required. This reduces the need for unnecessary storage and cuts lorry emissions.
The system is available in three formats. The original Tork SmartOne has 1,150 sheets per roll and is designed for medium to high-traffic washrooms; the Tork SmartOne Mini has 620 sheets per roll and is aimed at low to medium-traffic washrooms, and the Tork SmartOne Mini Twin is comprised of two 620-sheet rolls and is targeted at high-traffic washrooms.
OTHER ARTICLES IN THIS SECTION