ARTICLE
Let it snow
04 February 2016
BOC, supplier of industrial gases and medical gases, launched the CRYOCLEAN snow+ industrial cleaning process at its Manufacturing Technology Centre in Wolverhampton on 28th January 2016.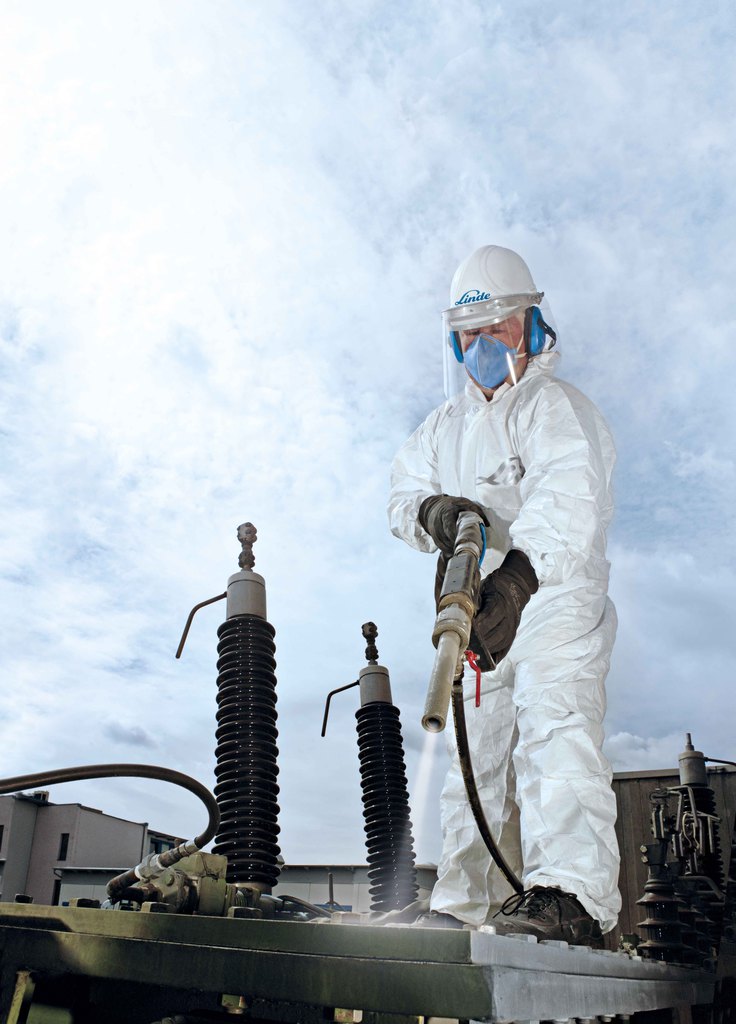 CRYOCLEAN snow+ combines dry ice blasting (using CO2 dry ice crystals) with sand blasting to provide a flexible industrial cleaning method for a range of industry sectors including automotive, aerospace, construction, food, metal and machine construction, pharmaceuticals, plastic manufacturing and steel. This new process can be used to clean industrial products such as machinery, process equipment and conveyor belts.
CRYOCLEAN snow+ is also useful in the new, fast-growing additive manufacturing sector, where it can be used to remove oxides from the surfaces of a number of materials, including steels and aluminium, and to clean polymers.
By changing the ratio of CO2 and abrasive material, the operator can adjust the intensity of the cleaning process to match the condition of the surface. This is particularly useful where cleaning challenges vary within a process flow, with relatively clean areas followed by heavily soiled, chemically altered or even corroded zones.
CRYOCLEAN is a completely dry cleaning process in which liquid CO2 is pressurised to 60 bar, creating tiny dry ice crystals known as snow. When the snow is accelerated onto the component using compressed air, the contaminant becomes brittle. The gas jet then permeates cracks and lifts the contaminant off the surface – after which it is expelled through exhaust systems.
Traditional cleaning processes used to clean plastic parts in the automotive industry are water-based and are much slower and require much larger footprints, according to BOC. A car bumper, for example, may take 5-10 minutes to clean using a wet system, and with a footprint of 100 m2, compared to 30 seconds using CRYOCLEAN snow, with a footprint of around 20 m2.
The CRYOCLEAN process is also said to provide a significantly more environmentally friendly, efficient and reliable alternative to traditional industrial cleaning processes. The CO2 used is a byproduct from BOC's existing customer manufacturing processes which has been purified before being re-used within the CRYOCLEAN process.
Stuart Wilders, BOC's market sector manager for Advanced Manufacturing, said: "BOC is delighted to introduce CRYOCLEAN snow+ to the UK and Ireland industrial cleaning market. This innovative new technology delivers the same standard of cleaning faster and more efficiently than traditional wet cleaning. It is also more environmentally friendly and requires a smaller footprint."
OTHER ARTICLES IN THIS SECTION