ARTICLE
Mill is a blast from the past
15 December 2014
A former flour mill which had seen better days was recently restored to its former glory thanks to a complete blast clean and deep clean carried out by specialist firm, Mundy Blast Cleaning.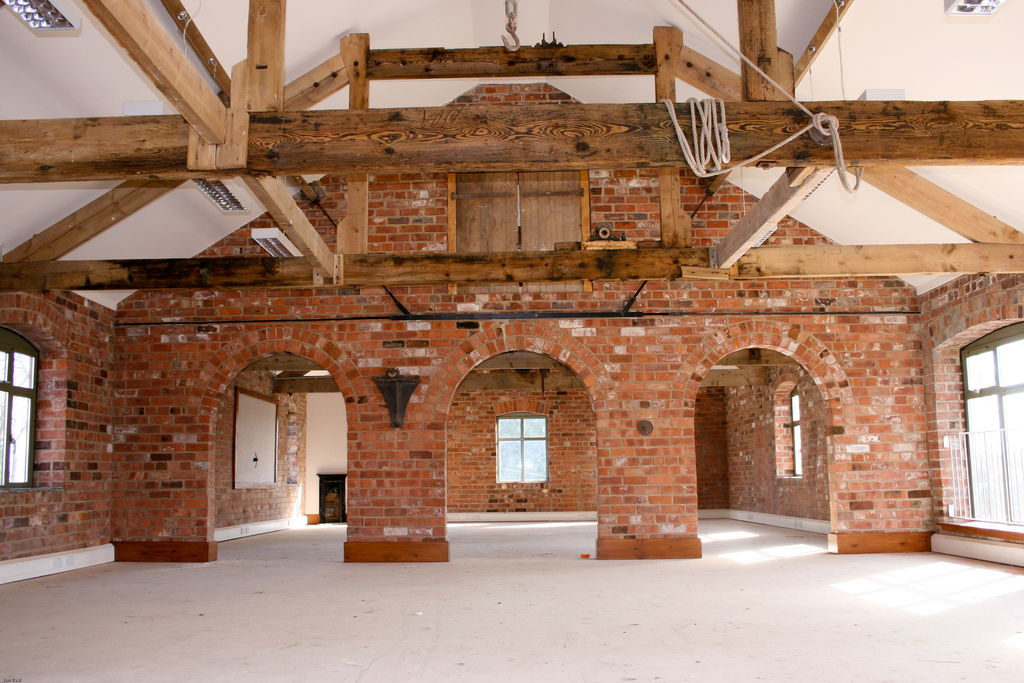 Albion Mills is a 7,000 sq ft two-storey flour mill at Willerby, East Yorkshire, which was built 120 years ago. Twelve decades later the building, which is used as a busy commercial office, was grimy, soot covered and unsightly.
Bryan Mundy, founder of Mundy Blast Cleaning, said: "We were brought in to restore the building features. This included the exterior brickwork where we utilised a fine power washing process to carefully remove all the carbon and steam train smog pollution to reveal the rich red brickwork. One side of the building was heavily coated in thick black train soot.
"Similar techniques were used on the interior brickwork to eradicate many layers of paint and oils, revealing the rich Victorian brickwork, all of which was media blasted with a calcium silicate synthetic mineral, which is ideal for delicate brick, wood and stonework. We also blast cleaned hundreds of metres of oak beams and soft wood flooring to remove all the ground-in flour, finally revealing all the natural wood surfaces, and used a synthetic mineral to blast clean all the cast iron beam fixings, bolt heads, brackets and all the original pulleys and larger cast belt wheels to reveal their natural beauty."
Finally, the company pressure washed hundreds of metres of roof trusses and treated all beams, trusses and wood flooring to kill off and prevent woodworm.
OTHER ARTICLES IN THIS SECTION