ARTICLE
Town hall façade restored
03 July 2015
A 19th century East Yorkshire town hall façade has been restored to an 'as new' condition following an urgent deep clean and wet blasting carried out by Mundy Blast Cleaning.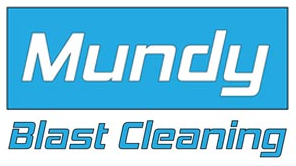 The old sandstone building was grimy, soot covered and unsightly, but now the building is fully restored.
Bryan Mundy of Mundy Blast Cleaning used specialist blast cleaning techniques to safely restore the building's outstanding features. This included the exterior sandstone blocks, red brickwork around window openings and traditional rose carvings.
Trained staff carried out initial tests to decide the best blast medium that would provide the correct result without damaging the original surfaces. A gentle blast cleaning utilising a fine glass medium and a power washing process was required to carefully remove all the carbon and smog pollution to reveal the rich red brickwork. This proved suitable for delicate brick, wood and stonework.
Approximately 8,000 square feet was tackled and the result was "fantastic", according town hall staff. All work was carried out in accordance with the current Health and Safety at Work regulations.
OTHER ARTICLES IN THIS SECTION