ARTICLE
Multi-purpose wash bowl
08 December 2015
The latest product in Vernacare's product development pipeline, the detergent proof Maxi-WashBowl, is making a difference to frontline patient care.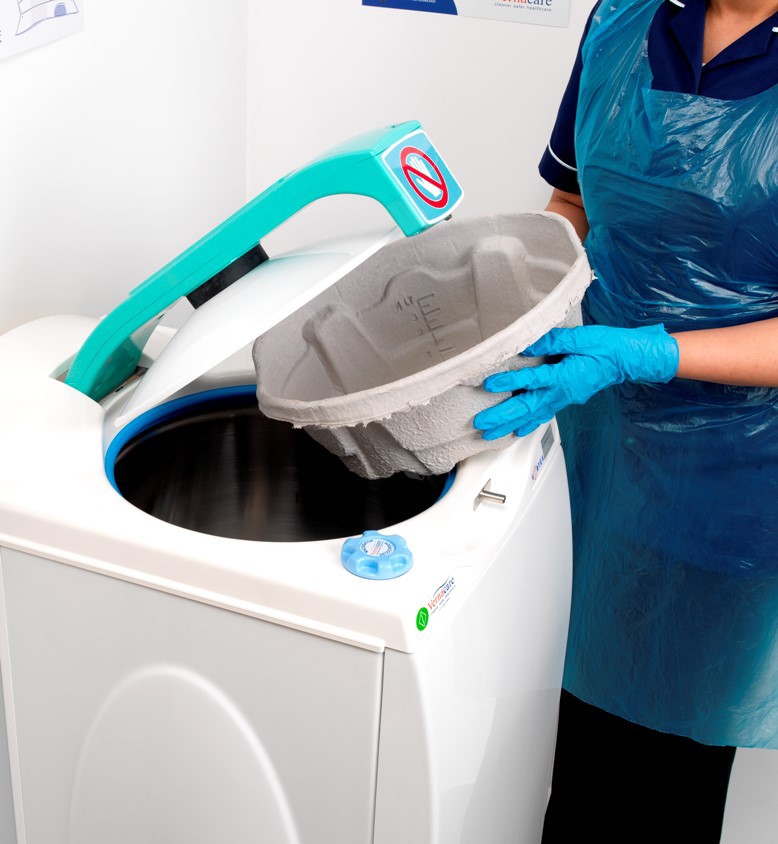 The new size wash bowl was developed collaboratively with customers internationally and in the UK. Its greater capacity provides a single-use solution for a variety of tasks related to patient care, including leg ulcer bathing, infant bathing and emptying catheter bags. It can also be used as a receptacle for hospital cleaning.
"Vernacare is passionate about improving standards of patient care. Through the development of innovative new products like the Maxi-WashBowl, we are addressing an area where a single-use solution hasn't previously been available, to provide a hospital-wide single-use system," said Emma Sheldon, group marketing director. "The bowl is suitable for a range of tasks requiring a larger product, where our customers had been previously using plastic alternatives."
A recent study across 88 hospitals in North America showed that 62.2% of 'clean' plastic wash bowls were actually contaminated with pathogens, including VRE and MRSA. The bowls had either been hand-washed or processed in a washer disinfector, prior to being re-used for patient care. Studies like this highlight the significant risks that reusable systems and individual products pose to patient safety, says Vernacare.
At a time of growing anti-microbial-resistance, Vernacre's products are able to support infection prevention and are described as essential in reducing the risk of antibiotic resistant infections spreading.
OTHER ARTICLES IN THIS SECTION