ARTICLE
Wet cleaning wins over customers
08 December 2015
Kleen Eco, a new company in Biggleswade, offers environmentally friendly wet cleaning service using Miele Professional WetCare machines.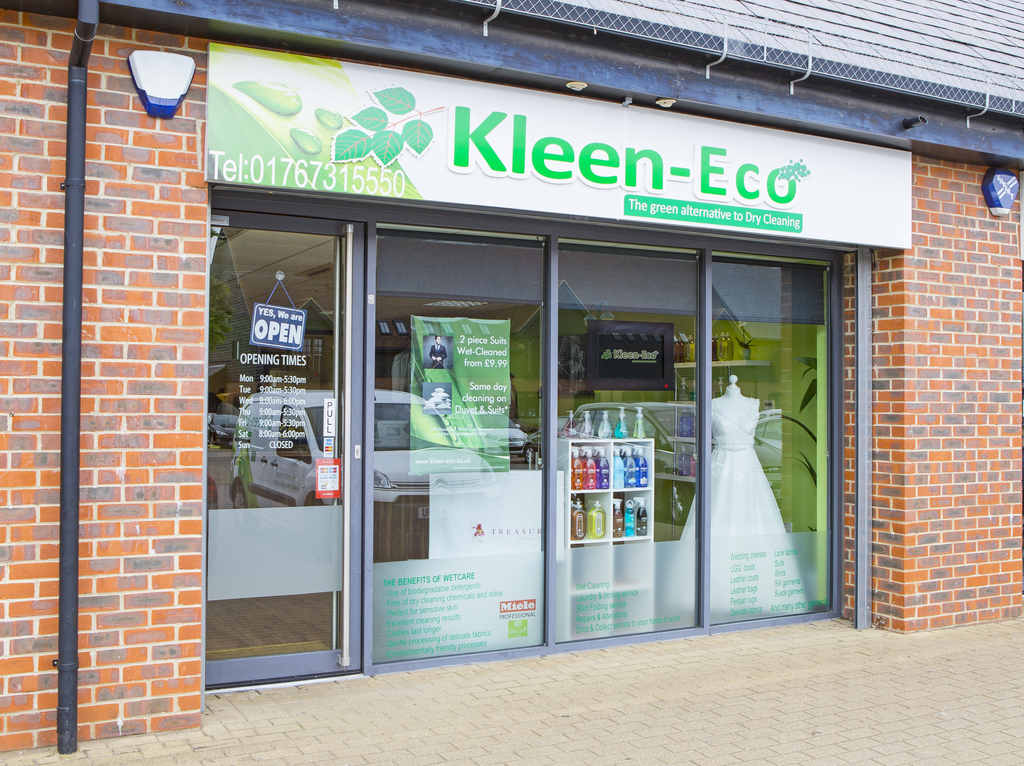 With a core aim of reducing carbon footprint, wet cleaning is an alternative which uses water and safe biodegradable detergent to clean items, rather than harsh chemicals.
Peter and Lucy Johnson both left corporate jobs to start a new business venture. Wanting to open their own cleaning company they researched the dry cleaning process and discovered a wave of negative customer feedback. The couple decided to investigate wet cleaning as an alternative and look into its environmental benefits. Miele Professional came up in their research, providing in depth information on their WetCare machines and details of the process.
Peter and Lucy approached their local dealers, GW, who ensured the couple were equipped with the best quality Miele Professional equipment. Kleen Eco uses the Miele Professional WetCare PW6207 washing machine and PT8507 tumble dryer which has a capacity load of 20kg, ensuring they can handle the day to day demands of their business.
Peter Johnson of Kleen Eco said: "Customers can be a bit sceptical at first, thinking that their clothes might not come out as clean as expected, but then they see the outstanding quality and come back with five suits for us to clean!"
OTHER ARTICLES IN THIS SECTION