ARTICLE
Challenging college contract
21 October 2015
Cambridge Regional College has almost all the cleaning challenges known to man, according to LCC Support Services, which has handled its cleaning for 15 years and enjoys the task.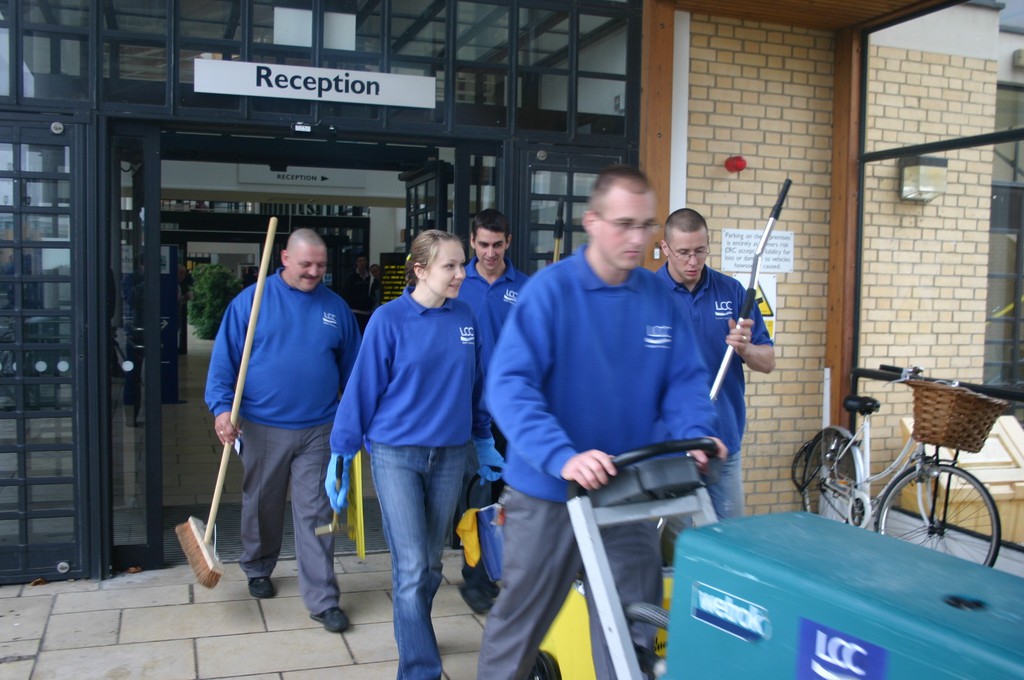 LCC even won a Golden Service Award for its achievements on this site.
As the college has expanded the cleaning has increased too from the 20,000 students who drop their rubbish, chewing gum and half finished drink cans everywhere.
Sue Reynolds, LCC's site manager and her team of 26, look after the exterior and all the student indoor areas. These include the restaurant and the construction class where cement is walked out into the college. Other types of waste come from the hairdressing, carpentry, art, makeup and welding areas.
The busiest time is not however when the students are resident, it is from mid July to September when all the high reach work, carpets, upholstery and builders' cleans are carried out.
Sue said: "When Winter term starts the place is spotless and we are proud of our achievements. Next term the college becomes non-smoking which is good news, but it will probably result in more gum or crisp bags!"
OTHER ARTICLES IN THIS SECTION