ARTICLE
Bacteria test certified
28 April 2015
Hygiena, a global leader in rapid hygiene and food safety testing systems, has been awarded Performance Tested MethodsSM (Certification Number 031501) from the AOAC Research Institute for MicroSnap Total.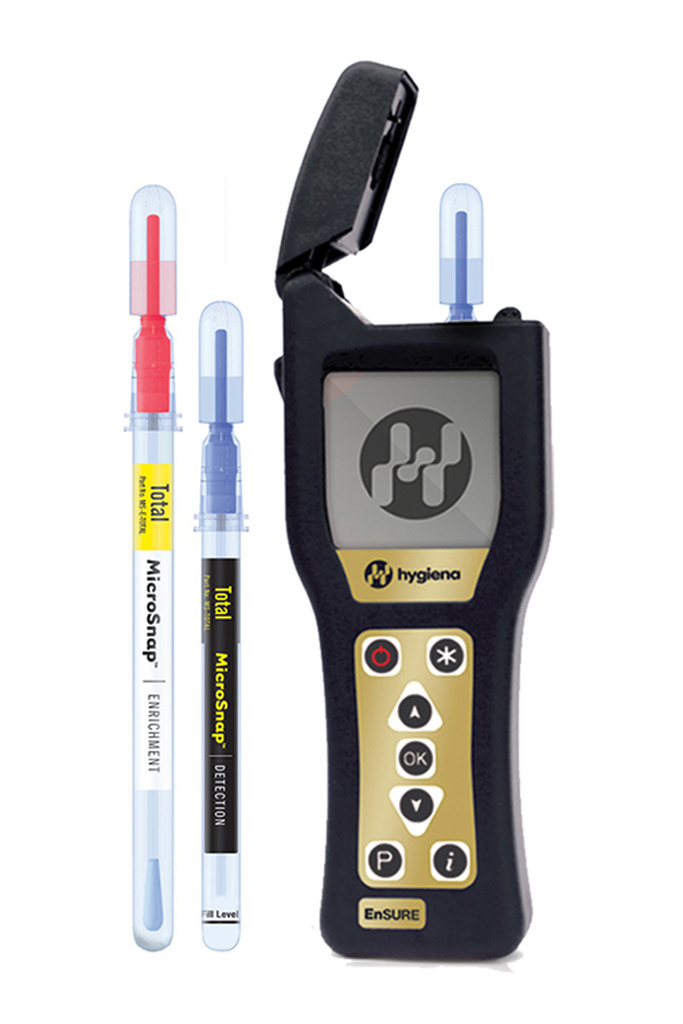 The AOAC validation and certification study included the following raw and ready-to-eat products: fresh ground beef, fresh raw chicken, raw cow's milk, pre-packaged iceberg lettuce leaves and fresh cream cake. This novel test is said to be the first to detect and enumerate total aerobic bacteria and give results within a working shift. MicroSnap Total is a small, simple, low cost detection system that detects down to 1-10 bacteria in 7 hours, while detecting high numbers in as little as 1-2 hours.
Knowing results by the end of the working day allows businesses to react to contamination in a timely manner, and positively release products with confidence thus reducing inventory costs.
Preventative measures to control food safety and quality are recognised by all regulatory agencies and the US FDA Food Safety Modernisation Act places greater emphasis on environmental monitoring for food processors. Accordingly, MicroSnap Total meets the needs of food processors for a rapid, convenient, and affordable environmental microbiology screening test kit.
OTHER ARTICLES IN THIS SECTION