ARTICLE
Compact cleaning trolley
21 January 2014
Vileda Professional has launched its new VoleoPro cleaning trolley – a compact workstation for use with a range of Vileda's cleaning systems.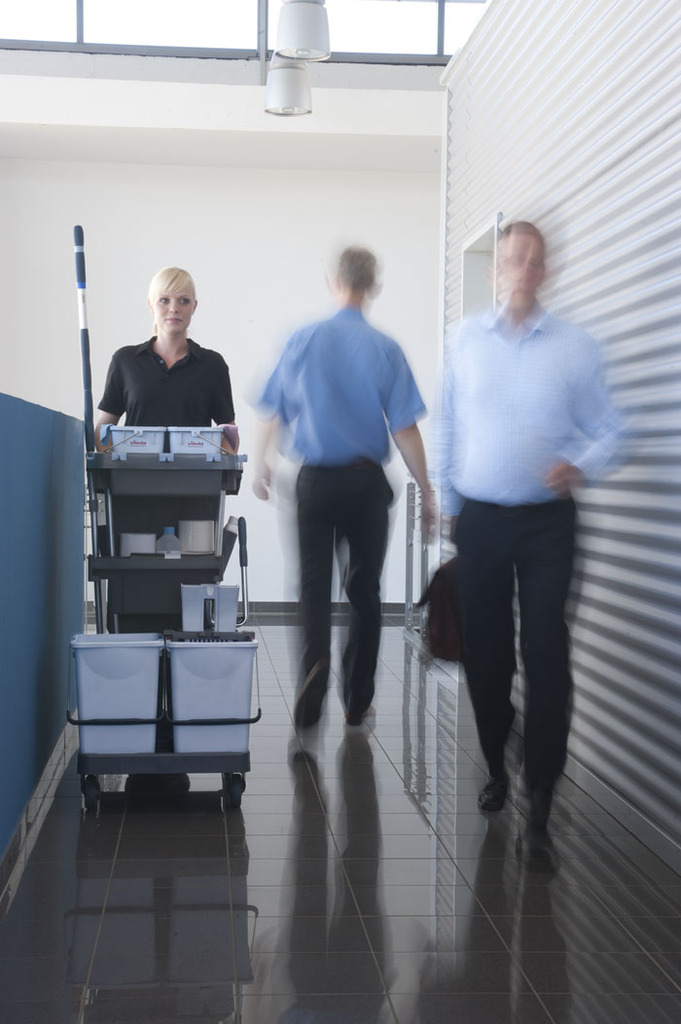 Marketing manager Karen Barker says: "This is the latest generation of our Voleo trolley family, which is now even more compact with a footprint of only 0.5m², making it ideal for sites that require a cleaning trolley but where space is tight. Every inch of the trolley has been cleverly utilised to ensure no space goes to waste."
What makes the VoleoPro trolley stand out are three design patents, which cover its unique V-shaped pillar structure making it slimline and robust; the multifunctional bridge for extra storage; and the foldaway bin lid with cleaning plan holder, which neatly tucks away. The entire trolley can be assembled quickly and simply in under five minutes without the need for any tools or fixings.
OTHER ARTICLES IN THIS SECTION