ARTICLE
'All in one' mopping
22 October 2013
Vileda Professional's new SprayPro mopping system doesn't require a bucket, simply fill the handle then spray and mop.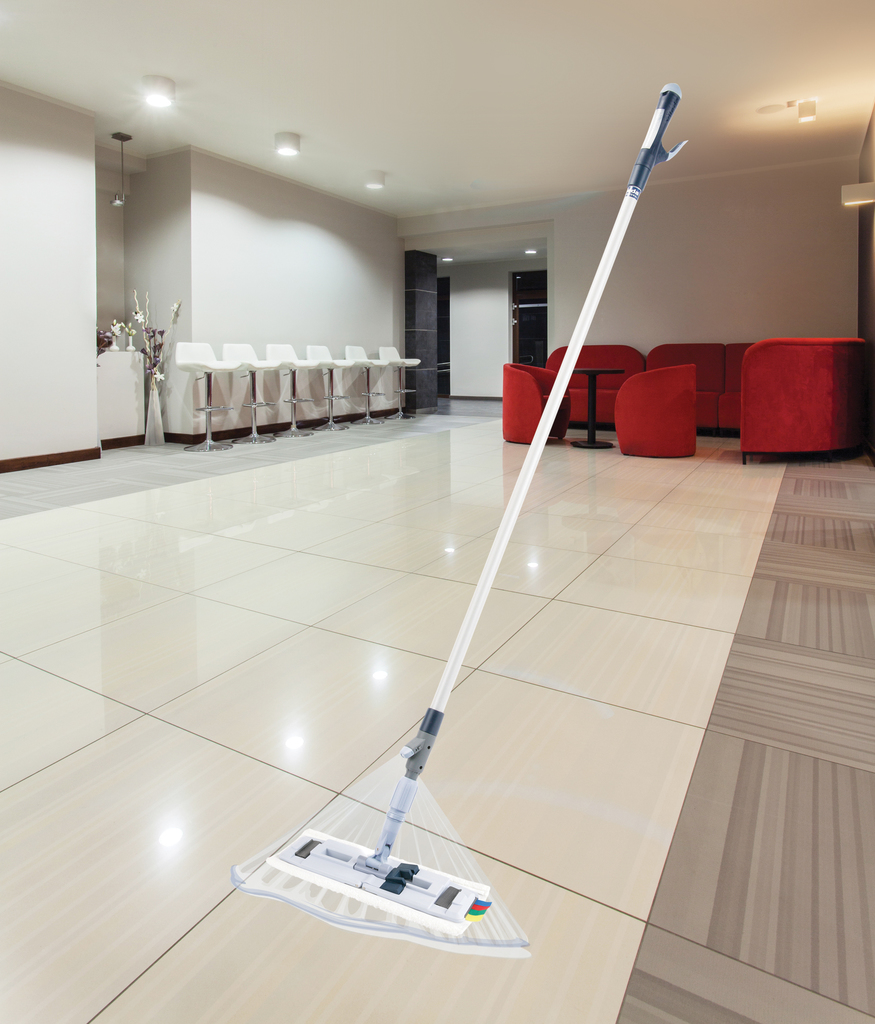 It is available for use with Vileda's durable or disposable microfibre mop pads.
Vileda Professional's Karen Barker says: "SprayPro is compact, which is ideal for sites with limited storage areas; lightweight – making it easy to use, and there's no need to carry around or refill heavy buckets of water."
The water and cleaning solution is stored inside the handle of SprayPro, and the spray is activated by squeezing the trigger to dispense an even mist of solution onto the floor in front of the mop frame. The user decides how wet or dry they want the floor by the number of sprays.
OTHER ARTICLES IN THIS SECTION