ARTICLE
Floor cleaning in the care sector
25 June 2019
Duplex advocate Tracey Kirkland is head housekeeper of a large care home in Surrey (part of the Sunrise group), which recently introduced the Duplex machine to its range of cleaning appliances.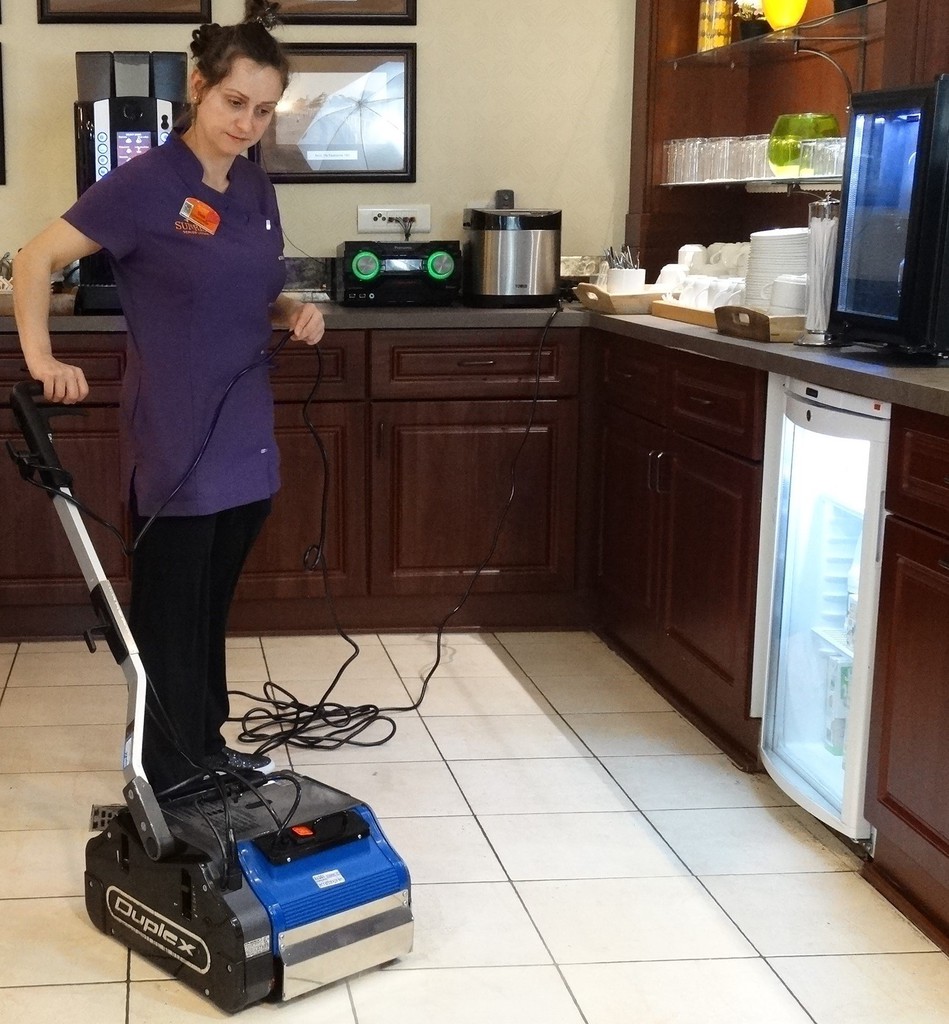 She said: "We found the Duplex machine to be very user friendly and light enough to be suitable for all users, including the smaller built person, like myself. The cleaning power of the machine is incredible; I was sceptical when our company first introduced the Duplex but on first use I became a complete fan."
She went on to say that "the Duplex is not only easy to manoeuvre around but very quiet compared to the other cleaning machines I use. Also, there are no nasty chemicals used – it works by steaming – which is environmentally friendly, a very important factor with our residents in mind.
"You have only to watch the machine work to see how powerful it is on hard floor surfaces, it is amazing and I have used many machines but none clean and sanitize like the Duplex. The surface of the cleaned area is dry almost immediately which reduces the risk of slips and falls immensely. Not only does the Duplex clean hard floors, it also cleans carpets of urine, faeces and other spillages common in a care home but again leaves the carpet with very little drying time required which is an asset in this environment.
"It is easy to set the machine up, light and easy to use with excellent results and again easy to clean afterwards.
"If we experience any problem with the Duplex a quick phone call is made and an engineer is on-site within four days latest. No problems or questions are too small or too large to ask. We have generally the same engineer if required so a good professional relationship has formed. If requested a query will be passed directly to our engineer who can advise and quite often sort issues out over the phone. Having said all that we have little experience of any issues and all maintenance of the machine is dealt with during our six monthly service visits.
"On first receiving the Duplex machine we were given a full installation and training session by a Duplex representative - all was explained clearly and we all were able to try the machine and ask all our questions which were answered in clear simple terminology!
"If you are thinking of purchasing a new machine for cleaning carpets and hard floors why not just book a demonstration before making a decision – you will be as pleasantly surprised as we were."
OTHER ARTICLES IN THIS SECTION