ARTICLE
Cradle to Cradle certification
18 April 2019
Oderase, described as the first and only fragrance-free, odour erasing bathroom spray in the UK market, which is made by Aqdot, has been awarded the prestigious Cradle to Cradle certification at the Silver level based on an impartial and independent evaluation of the product's Material Health, Material Reutilisation, Renewable Energy, Water Stewardship and Social Fairness.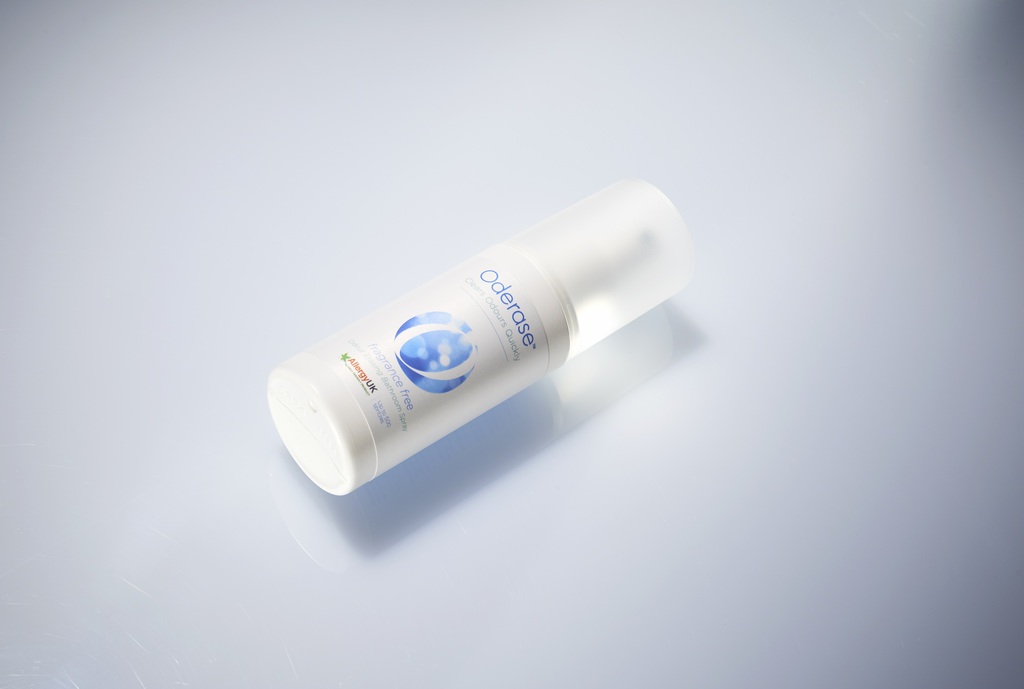 The assessment was conducted by MBDC, the original creators of the Cradle to Cradle Design framework.
Now available from Ocado in the UK and slated to make it to the United States, Oderase's simple and water-based formulation contains Aqdot's patented odour-eliminating technology AqBit, which captures bad odours and erases them from the air.
This makes Oderase different from other air fresheners because it is so effective at erasing bad odours that it does not need to contain any masking fragrances. Oderase is sold in a pump action, propeller-free aerosol spray with up to 500 spritzes per bottle.
The product has already been endorsed by the independent testing organisations Allergy UK and the Good Housekeeping Institute.
The Cradle to Cradle Certified Product Standard - administered by the Cradle to Cradle Products Innovation Institute - provides a continuous improvement pathway toward the development of quality products.
Aqdot also recently achieved a Platinum Material Health Certificate (MHC) for AqBit, the core technology underlying Oderase and other Aqdot products, including AqStar M1, a high-performing emulsifier for personal care products.
"Creating safe and sustainable products is vitally important to Aqdot and to have Oderase independently certified by Cradle to Cradle is very rewarding," said Dr Jing Zhang, co-founder and marketing director of Aqdot. "We were supported by MBDC to achieve the Silver level for Oderase, in addition to the Platinum level MHC for AqBit and AqStar M1. We will continue to improve and innovate to ensure that all our products reach the same high ethical standards."
OTHER ARTICLES IN THIS SECTION