Home
>
New solutions for 2018
ARTICLE
New solutions for 2018
20 February 2018
Cleaning technology and solutions in the latest product catalogue from Prochem Europe include key new releases for 2018.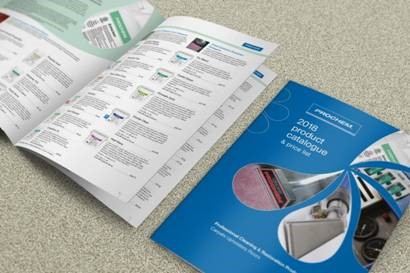 New to market in the portable machines section is the company's CR2 Multi-Surface, a versatile 'touch-free' restoration system that not only does away with the need for mops and brushes, but – with the addition of a carpet wand or upholstery tool – can also be used for carpet and upholstery cleaning.
The machine has a powerful 500 psi pump with built-in auto chemical feed system for cleaning and pressure washing and offers an optional Heat 'n' Run system to further boost cleaning performance.
Prochem is replacing the Endeavor SX9000 with the already-acclaimed Endeavor 500 unit now featuring a new 2-Stage 8.4" vacuum motor. With a high pressure 500 psi induction drive piston pump and high airflow 8.4" vacuum motor, the Endeavor 500 matches the performance of a small truck mount unit.
Portables accessories and attachments from Prochem Europe are expanded further by the new Powermate 1200, a lightweight easy-to-manoeuvre extraction machine power wand with self-levelling cylindrical 2500 rpm brush, 12" vacuum head and 25 ft. power cable.
Also new to accessories this year is the S-Bend Stair Wand, a short 36" handle 2-jet wand for easy cleaning of stair treads.
A supplier of truck mounted extractor cleaning technology, Prochem Europe is introducing an addition to its ranges in the Sapphire 370SS, while new truck mount accessories feature the Sapphire Hoss 700 truck mount cleaning tool.
RELATED ARTICLES
No related articles listed
OTHER ARTICLES IN THIS SECTION